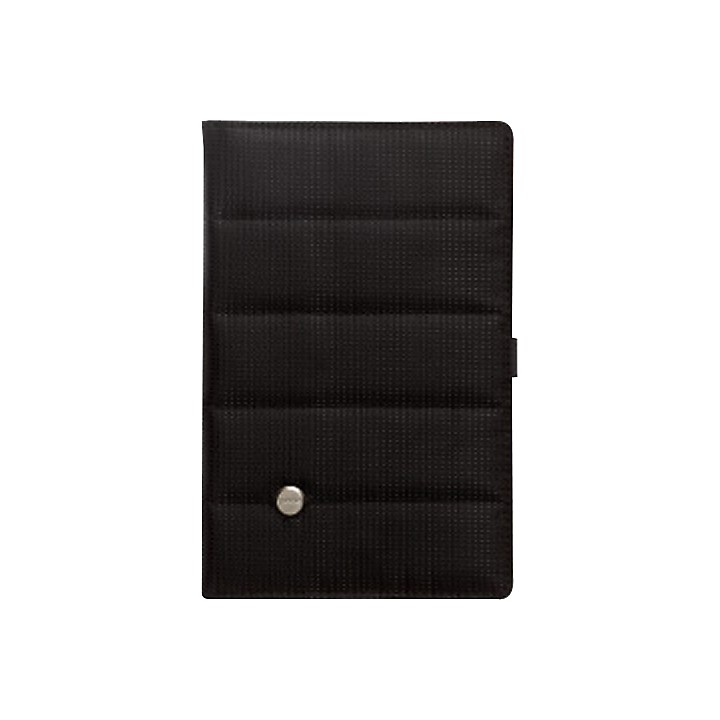 Industrial materials, rugged construction and clean lines, ready for a life of travel.
On tour there is only one thing more important than your equipment - your travel documents. The industrial materials, rugged construction and clean lines are distinctly MONO. Built to last, the Civilian Passport Wallet is ready for a life lived abroad. Don't leave homeland without it.

Border Patrol
On the interior, ten discrete compartments are created using die cut industrial rubber - the same material used on their industry-leading guitar cases and DJ bags. The bi-fold design features a smart pocket layout fit for international travel, including multiple currency slots for larger bills such as Euro and Yen.

Concealed
The slim bi-fold design of the Passport Wallet offers quick access, while remaining just small enough to slip into an inside coat pocket or the hidden upper pocket on your M80 guitar case. A simple snap closure ensures that the contents stay with you on the journey.

Materialistic
You'll recognize the Sharkskin material from Mono cases (a waterproof & super tough synthetic). The Duraweave Ash material comes from their Betty guitar/bass strap (an industrial woven textile).
Features
Die cut rubber dividers for slimness and durability
Snap closure keeps contents from falling out
Sized for larger paper currency
10 discrete compartments
Animal-free
Fits larger paper currency
Fits standard to oversized guitar picks