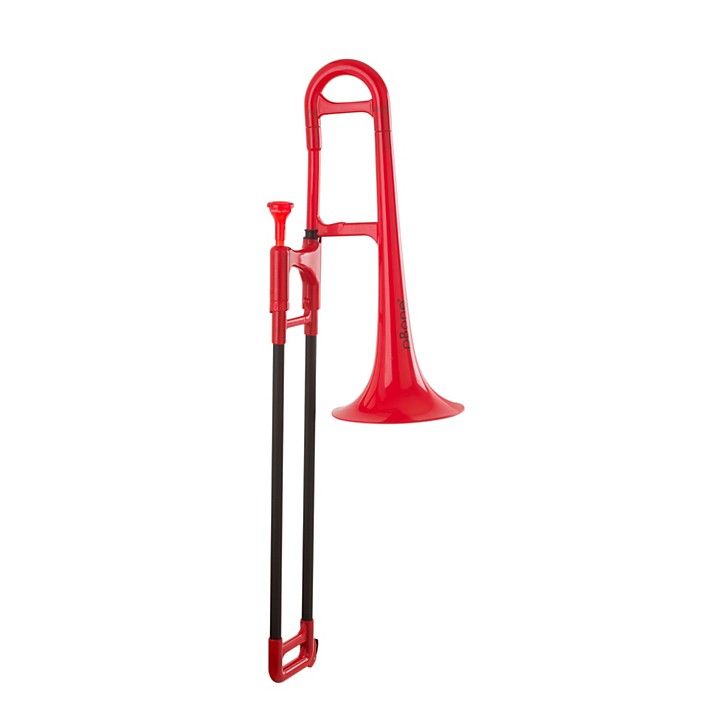 The pBone's little brother.
The pBone Mini is a truly authentic musical instrument—a fully functioning trombone in Eb. It's smaller in size and terrific for children and those that need additional accommodations. The all-plastic pBone Mini can take knocks and bumps in stride, and is perfect for young beginners to explore wind instruments without any fear of damage. The next natural step from the award-winning pBuzz, the pBone Mini provides all the performance of a full-size trombone, but in a smaller size.

Designed by award-winning musicians, the fully sustainable, recyclable and eco-friendly pBone Mini is virtually indestructible. It creates an authentic robust sound approved by music teachers. Made to be carbon neutral and safe to use, pBone Mini is the ideal instrument that promotes equitable access to a music education.

The pBone Mini has a unique antimicrobial mouthpiece and works straight out of the box. A fabric carrying case provides safe storage and is easy to carry.

Specifications
Lightweight ABS plastic
Pitched in Eb (lower partials)
7" bell
Weighs 1.8 pounds
Lockable slide
Water key
pBone Mini antimicrobial mouthpiece
Fabric carry bag
Recyclable and carbon neutral
Features
Designed for early learners
Brightly colored (blue or red)
Designed for mini musicians' hands
Seven slide positions
Long-lasting for a lifetime of musical fun