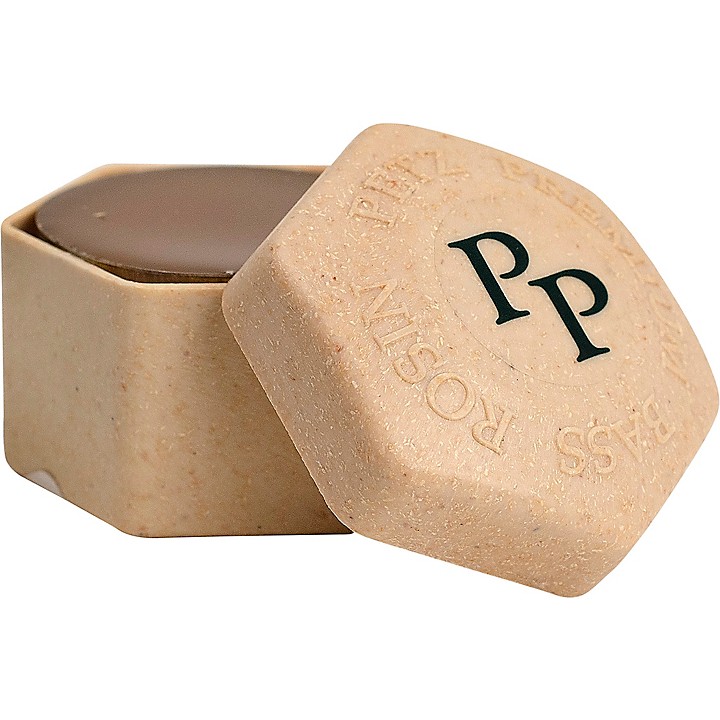 Effective rosin in innovative packaging.
Petz Premium Bass Rosin is the culmination of many years working to improve our already popular bass rosin. This extra soft rosin offers supreme adhesive power and low-dust development characteristics with a low melting point during the bowing action allowing the rosin to set-in at just the right time.

This assures clear note production without unwanted scratching noises. Its softer consistency also guarantees perfect grip and prevents dust from gathering, to the delight of musicians and their instruments. The innovative packaging design–made of liquid wood–adjusts to the humidity of the air and prevents the rosin from becoming brittle. Each cake is poured by hand with the melting and cooling processes subject to constant monitoring for perfection.
Features
Handmade formula from all natural substances
Offers supreme adhesive power and low dust environment
Allows for ultra-clear noting even as the rosin starts to heat-up during the bowing process
Softer consistency minimizes dust production and is virtually shatterproof
Packaging is designed to adjust to humidity and keeps the rosin from becoming brittle