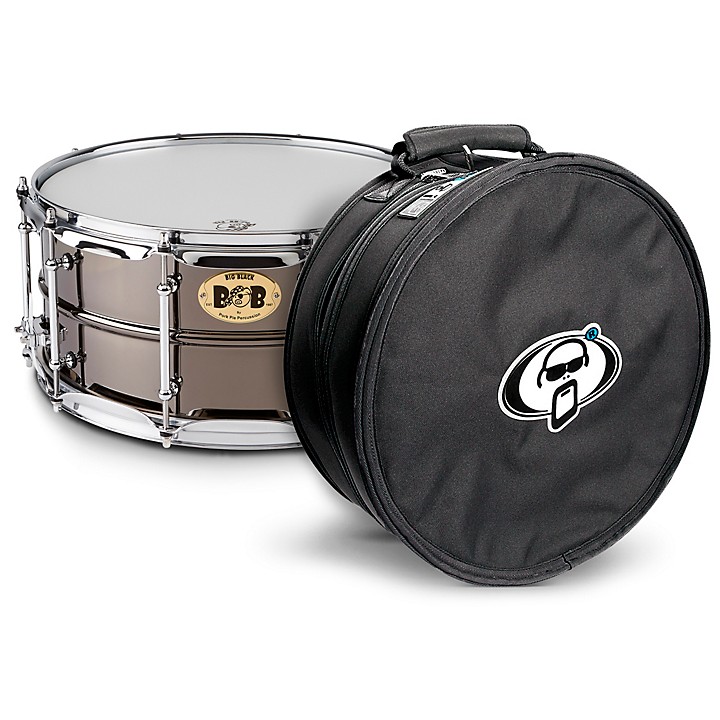 An instant classic from Pork Pie with a case you can rely on.
This bundle includes a Porl Pie Big Black Brass snare drum with a Protection Racket Case.
Pork Pie has been making waves in the drum industry with their unusual, innovative products. The Pork Pie Big Black Brass snare drum with tube lugs is a good example of this, with retro-style tube lugs that traverse the depth of the body, and a brass shell with a stunning black chrome finish. The Big Black snare drum offers outstanding sensitivity, volume and projection. 6-1/2"x14".

The Protection Racket Case includes a thick fleece lining to keep your drums extra safe. The outer cover is extremely strong and durable, and the fleece inside makes sure your drums are kept safe at all times. Using Protection Racket's unique Propadd foam for it's shock-resistant characteristics, this case is rugged in construction and lightweight in design. A clever internal dividing system creates a flexible number of compact, snug compartments to separate the individual components of the kit. Designed, developed and road-tested by gigging musicians who appreciate exactly what's required from an instrument case, it's virtually weightless transportation with effortless-to-use one-piece construction and maximum protection.

Features
Call or click to order today.