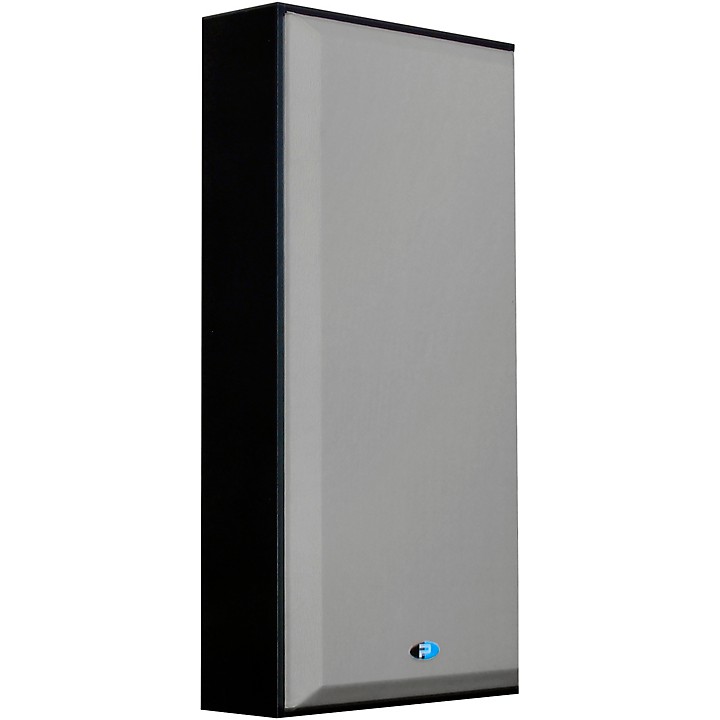 3-way absorptive panels expand the size of the listening sweet-spot while reducing ear fatigue.
The Primacoustic Full Trap is an attractive 24" x 48" x 8" broadband sound absorber designed to effectively control bass as low as 75Hz and extend well above the threshold of human hearing. The extended range is achieved via a 3-way absorption process that includes an absorptive front panel to control midrange and high frequencies, an air cavity behind the front panel that extends bass and provide low mid control, plus a heavy limp-mass membrane that is suspended within the frame and left to vibrate to absorb deep bass.

As a broadband absorber, the Full Trap will not only help control bass, but it will help eliminate flutter echo, standing waves, and tighten your room acoustics effectively expanding the size of the listening sweet-spot while reducing ear fatigue. This makes the Full Trap ideal for recording studios and will be particularly valuable for those working in small rooms.

The Full Trap front panel is available in black, grey or beige fabric to suit most color schemes. For those with artistic flair, the front panel may be covered with a second fabric without affecting the acoustical performance. Shipped flat to save freight, the Full Trap comes in kit form with easy to follow assembly instructions using simple household tools. In fact assembly and installation are so easy, most folks can uncrate a Full Trap and have it installed in less than 30 minutes!
Features
Combination 3-way broadband absorber
Controls the boom in the room
Easy-to-assemble flat pack saves money
The perfect bass trap for small room acoustics
WARNING: This product can expose you to chemicals including Wood dust, which is known to the State of California to cause cancer. For more information go to www.P65Warnings.ca.gov