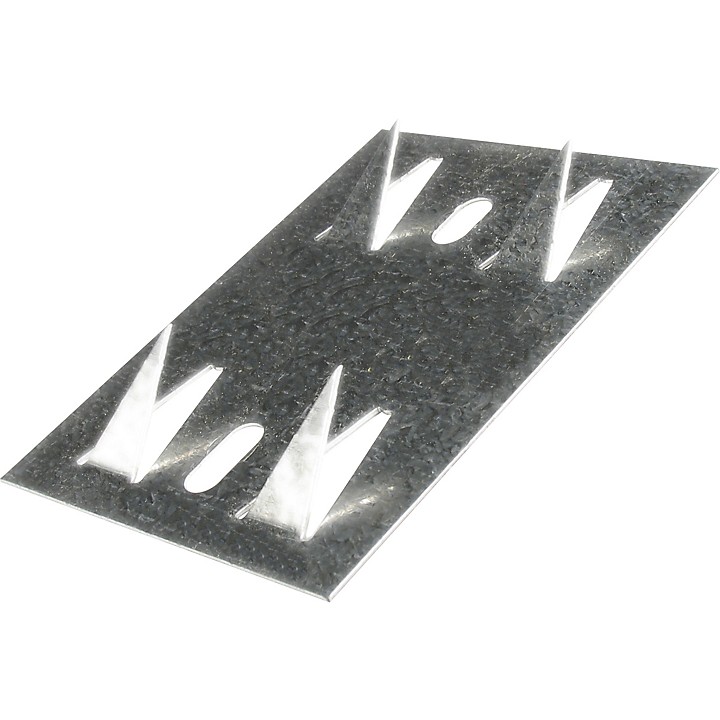 Mounting clip makes Primacoustic panels easy to install.
Primacoustic Surface Mount Impalers are designed to mount Broadway fiberglass acoustic panels directly onto your wall. This is the most popular mounting system and is ideal for studios and home-theaters. For commercial installations, adding a dab of construction adhesive on the impaler surface will add greater of security. Best of all, unlike spray-on installations, using impalers will not cause serious wall defacement.

Primacoustic Broadway acoustic panels may be mounted in various methods to suit your specific application. In addition to using typical screws and adhesives Primacoustic has developed these impalers to provide you with a simple, quick and effective method of mounting Broadway acoustic panels onto walls.

Each impaler features a series of sharp protruding darts that penetrate the panel to secure it in place. To ensure panels do not get dislodged after installation, applying a dab of construction adhesive to the impaler during mounting adds another level of security and precludes tampering. Impalers are installed using typical sheet rock anchors and screws.

Primacoustic Broadway is a range of high performance acoustic panels designed for use in the most demanding commercial applications where performance and safety are of utmost concern.
Features
24 units per box
Simple mounting system anyone can do
Perfect for all types of installations
Easy to relocate without marring the walls