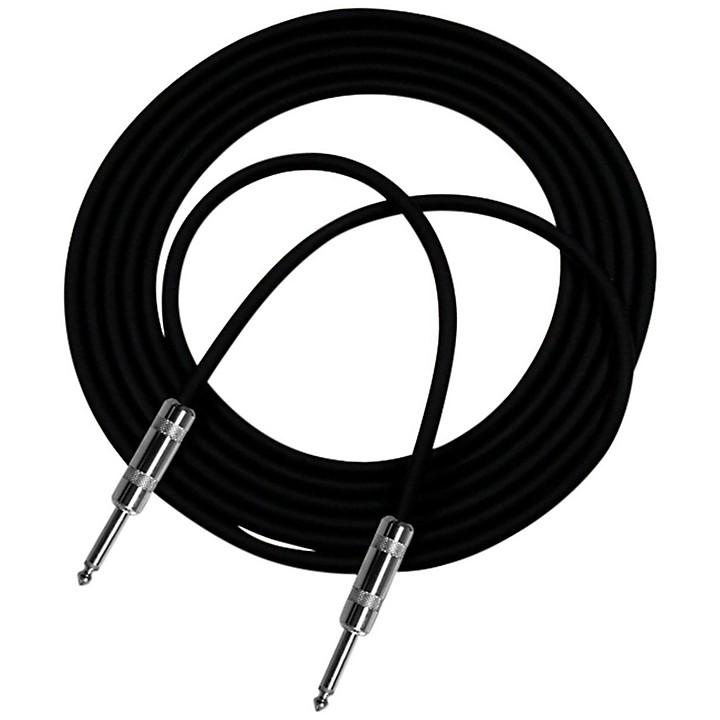 Handmade cables with 25 years of experience in every solder.
StageMASTER Speaker Cables are designed to be quiet, durable and dependable. They are hand-soldered to perfection using top quality metal 1/4" connectors and extremely low-noise cable. StageMASTER cables are not "outsourced." They are manufactured in their own facilities by their employees, according to the strictest quality standards that they have developed in more than 25 years in business. You can depend on StageMASTER SRS Speaker Cables to perform night after night.

Available with straight 1/4" phone plugs on each end, in a choice of lengths.

Specifications
Wire: CS-14GA.K 14 AWG, 2-Conductor
Number Of Conductors: 2
Conductor Gauge: 14 AWG 2.08 mm2
Stranding no. strands x AWG: 41 x 30, 41 x .051 mm2
Conductor Material: Bare Annealed Copper
Insulation: .016", .406 mm
Insulation Material: Polyvinyl Chloride
Insulation Diameter: .104", 2.64 mm
Lay Length: 2" ±0.05" Left Hand
Filler Material: Jute
Separator: .001" Paper Tape Applied Longitudinally
Jacket Material: Matte Polyvinyl Chloride
Jacket Color: Black
Jacket Wall Thickness: .035", .889 mm
Outer Diameter: .295"± .010, 7.49 ±.254 mm
Features
Quiet, durable and dependable CS-14GA.K 2-conductor, unshielded audio cable
Terminated with high quality nickel-plated 1/4" connectors for years of superior performance and maximum value
Individually tested to meet performance and quality requirements
1-year limited warranty