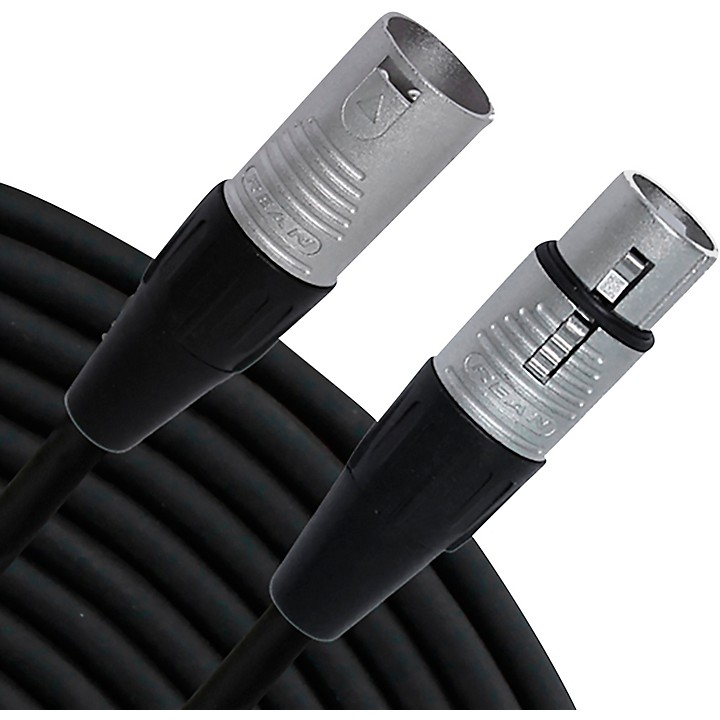 A microphone cable road-tested and built for the stage.
StageMASTER Lo-Z Balanced Microphone cable XLR Male to XLR Female, low noise shielded twisted pair cable. Designed to be quiet, durable and dependable. Manufactured with top-quality XLR connectors and extremely low-noise twisted-pair wire for performance enhancement.

StageMASTER SMM Microphone cables are perfect for musicians on a budget.

You can depend on StageMASTER SMM Microphone cables to perform night after night.


Specifications
Wire: CS-MIC.K 2-Conductor, Shielded
Conductor Gauge: 24 AWG, 20 mm2
Stranding no. strands x AWG: 7 x 32, 7 x .254 mm2
Conductor Material: Bare Annealed Copper
Insulation: .013", .330 mm
Insulation Material: Polypropylene
Insulation Diameter: .050 ±.002", 1.27 ±.051 mm
Nominal Lay Length pair: 1.75" Left Hand, 44.5 mm
Filler: Jute as required
Shield Material: Bare Annelsed Copper Serve
Shield Coverage: 90%
Jacket Material: Polyvinyl Chloride
Jacket Color: Matte Black
Jacket Wall Thickness: .055", 1.40 mm
Outer Diameter: .230 ±.005", 5.84 ±1.27 mm
Capacitance
-Between paired conductors: 21 pf/ft, 69 pf/m
-Between one of paired conductors and remaining conductor tied to shield: 37 pf/ft, 121 pf/m
Calculated Impedance: 70 Î/kft, 230 Î/km
Velocity Of Propagation: 66%
Nominal Conductor Resistance @20 ÌC: 24 Î/kft, 79 Î/km
Features
Quiet and Durable 2-conductor Shielded Audio Cable
Terminated with High Quality XLR Connectors for Years of Superior Performance and Maximum Value
Individually Tested to Meet Performance and Quality Requirements
1-year Limited Warranty