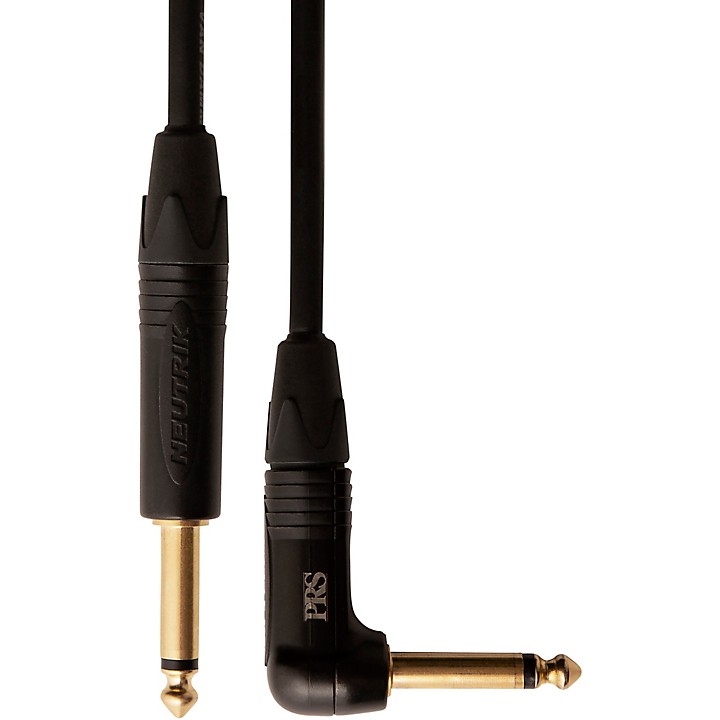 Guaranteed performance and endurance from PRS.
"These cables are great. They're tangle-free, noise-free, and reliable. I use them every day." – Paul Reed Smith

Cables are the lifeline of your tone. You've likely spent a lot of time and care selecting your guitar, your pedals, and your amplifier. Why connect them with anything less than the best? PRS Signature Series instrument cables feature carefully tuned capacitance, designed specifically to carry a clear, musical signal from your guitar.

These Paul Reed Smith cables' tight construction and dual screens of conductive thermoplastic and closelapped copper ensure flexible, noise-free handling and excellent noise rejection, and all connectors utilize a no-wear, no-corrode hermetically sealed reed switch, making this cable ideal onstage and in the studio.

Hand-made in London, England by VanDamme Cabling, PRS Signature Series cables are made with the highest-quality materials and attentive craftsmanship. Van Damme cables are used by the likes of Radiohead, Abbey Road Studios, Coldplay, The Foo Fighters and more.

Specifications
Straight to right angle guitar cable 10', 18', and 25' lengths
Ultra Pure Silver Plated Oxygen-Free Copper and Ultra Pure Oxygen-Free Copper Conductors for superior tone Overlapping 99.9% coverage
Spiral Ultra Pure Oxygen-Free Copper shield for the greatest rejection of unwanted interference
Foamed polyethylene for low dielectric constant and outstanding flexibility
Soft flexible anti-abrasion PVC/neoprene composite outer jacket for the optimum balance between flexibility and durability in use
Gold-plated NEUTRIK connectors used exclusively throughout
Lifetime warranty
Features
Available configurations include 6" (patch), 5', 10', 18', 25' lengths. Straight to Straight and Straight to Right-Angle connectors as well as "regular" and "silent" ends available. See full assortment for details. All PRS Signature Series cables are RoHS compliant and come with a lifetime warranty.