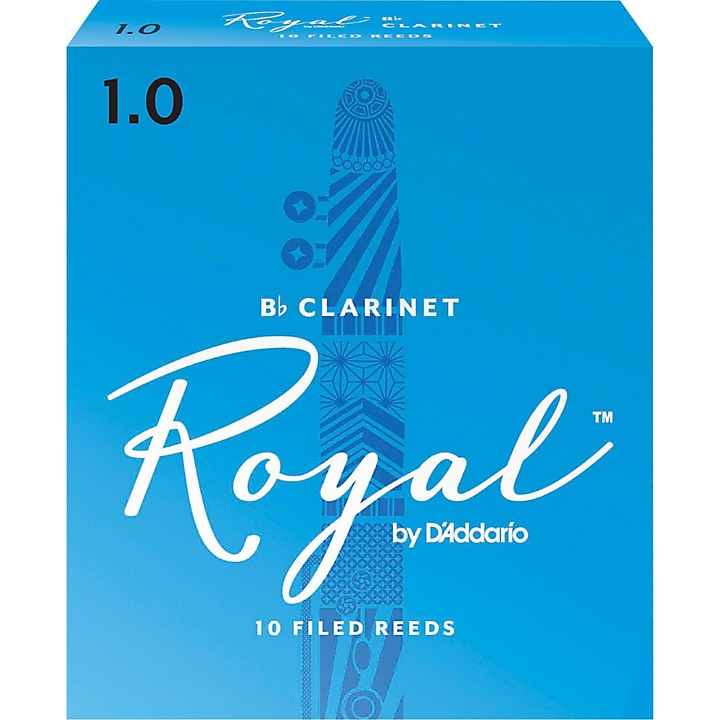 The Rico by D'Addario Bb Clarinet Reeds offer a premium playing experience for clarinetists of all levels. Now revamped under D'Addario Woodwinds, these traditional-cut reeds feature a thinner profile and stronger spine for ease of play and sublime tonal response. Their natural cane construction provides a warm, vibrant tone that resonates fully in all registers.


Thinner Profile and Stronger Spine For Effortless Response
Rico by D'Addario Bb Clarinet Reeds feature a thinner vamp and stronger spine for instantaneous articulation and a robust tonal core. Their slimmer profile requires less air to produce a sound, enabling clarinetists to play with minimal effort. A reinforced spine provides structural integrity and longevity, allowing the reeds to withstand the pressures of performance while maintaining tonal quality. The result is a reed that plays with ease and produces a clear, focused tone.


Premium-Grade Cane For Consistency and Tonal Richness
Rico by D'Addario Bb Clarinet Reeds are crafted from the highest quality cane to deliver a consistent response and opulent tone. Their all-natural cane construction resonates with warmth and nuance, producing a tone that is rich in overtones. Clarinetists will appreciate their ability to produce a colorful, multi-dimensional sound. The reeds' premium grade cane is meticulously processed to minimize imperfections, ensuring consistent quality and playability in each reed.


French-Filed for Fast Response and Flexibility
Rico by D'Addario Bb Clarinet Reeds feature a French file cut for rapid response and tonal flexibility. Their tapered shape requires minimal break-in time and allows clarinetists to produce a sound with minimal effort. The reeds' French file cut also provides tonal versatility, allowing clarinetists to produce a spectrum of sounds from bright and focused to warm and resonant. Whether performing or practicing, clarinetists will appreciate the reeds' ability to respond instantly with a nuanced, adaptable tone.


Features
Professional-quality reed for all musical applications
Premium grade cane for consistent response and playability
French filed for flexibility and fast response