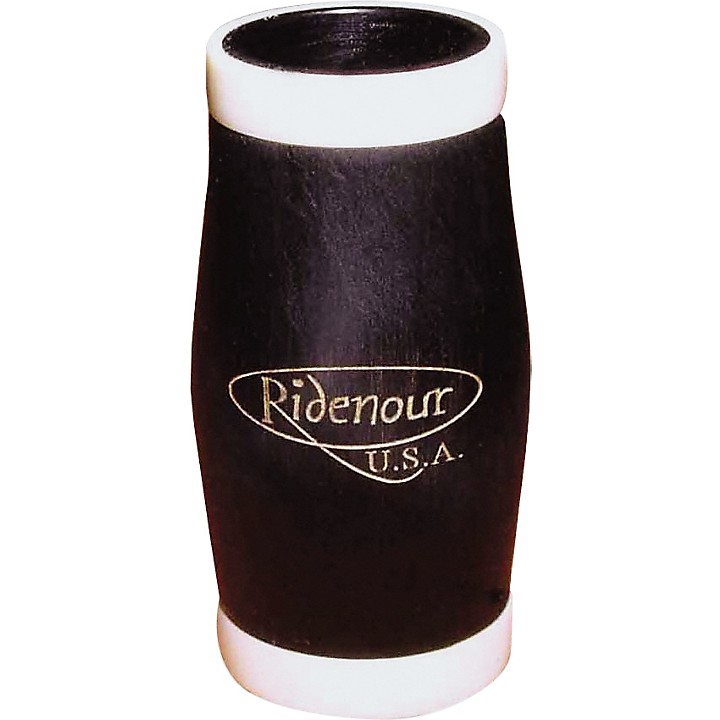 With Ridenour Ivorolon Bb clarinet barrels, you can have all the things you want in tone, tuning and response, and none of the things you don't want; dimensional instability, loose rings and cracking. This means the Ivorolon barrels will give you years and years of playing satisfaction.

Ridenour Ivorolon Clarinet Barrels are made from pure, natural, unalloyed hard rubber; the kind of rubber you used to get years ago in the finest clarinet mouthpieces. The material and design of the Ivorolon Barrel combines to produce a warm, dark sound, quick response, resonance and tonal stability almost indistinguishable from the finest Honduran rosewood. But unlike Honduran rosewood, Ivorolon clarinet barrels are stable and crack-free in all sorts of climates and seasons.

In addition, the durable, innovative, retro Ivorolon tenon rings not only add elegance and uniqueness to the look of the barrel, they also facilitate greater responsiveness and resonance than metal rings which, by comparison, damp resonance, slow response and add unnecessary weight to the clarinet.

Features
Synthetic Ivorolone body and rings
C bore for standard French mouthpiece, clarinet
R bore for large bore, low-pitch mouthpiece