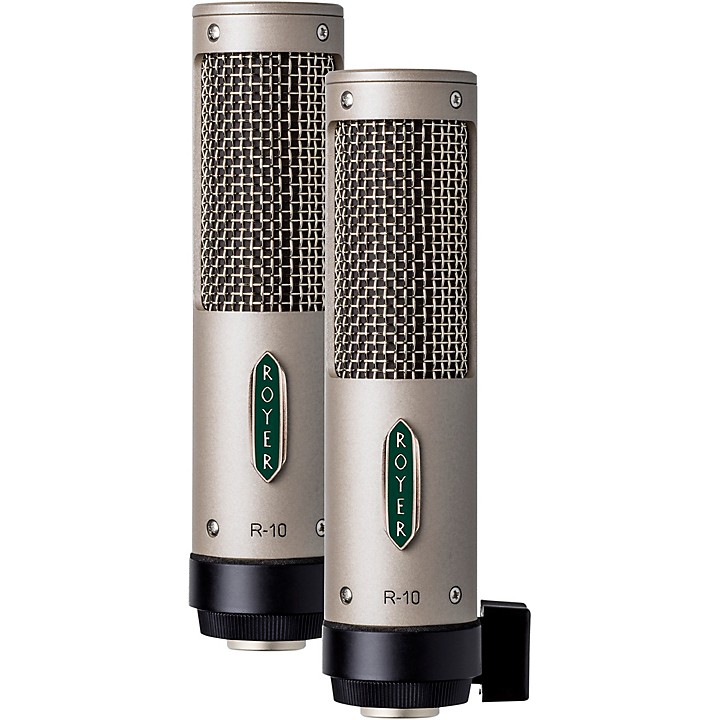 Two versatile ribbon mics for stage or studio use.
The R-10 is a passive mono ribbon microphone created for studio and live use. The mic has a 2.5-micron ribbon element (the same as in Royer's R-121) and a David Royer custom designed transformer for high overload threshold. Its ribbon transducer is wired for humbucking to reject electromagnetically induced noise. The R-10 incorporates the proven 3-layer protective windscreen system and internally shock-mounted ribbon transducer.

The R-10 is an excellent Royer for studio and live electric guitars, capturing all the low end, midrange warmth and punch the industry has come to expect from a Royer. It's also an excellent choice for brass instruments, percussion, various drum positions and many stringed instruments—use anywhere a ribbon is called for. The R-10 also takes EQ beautifully when more highs are needed.


Features
Excellent studio & live mic
High SPL handling
Dave Royer custom designed transformer
2.5-micron R-series ribbon element
3-layer windscreen system
Acclaimed Royer ribbon sound
Five-year warranty, first re-ribbon free in the first year