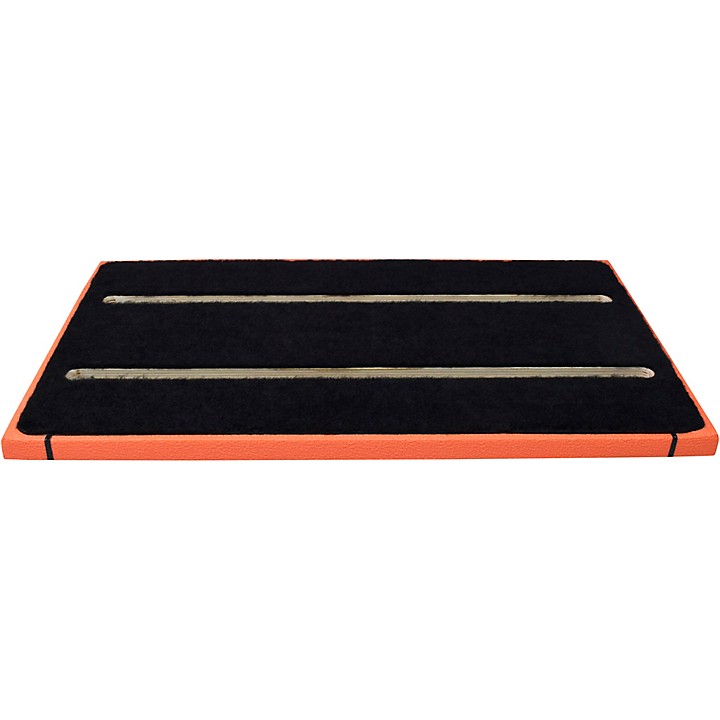 Bring durability and stage presence to every gig.
The warm color of our Orange Tolex Pedalboards is both eye-catching and classy. If you can look at this pedalboard and not feel compelled to melt faces with some driving power chords then you deserve a medal.

Coming in at 24.5 x 13 x 3.14 in. (61 x 32 x 8 cm), the size 3 pedal board is ideal for the serious gigging musician, or for someone who simply wants an amazing looking board to complete their playing rig - offering the ability to hold up to 12 Boss Effects Pedals, with space underneath to mount your power supply.

This board offers the ability to install up to 6 Ruach Solderless Locking Jacks via the predrilled outlets on each side of board - allowing you to simply plug in an input and an output and play, with absolute peace of mind that no leads are going to come loose mid solo.
Specifications
Orange tolex finished pedalboard
6x Ruach solderless locking jack outlets
Rubber feet
Comes with carry case and velcro
Dimensions: 24.5 x 13 x 3.14 in. (61 x 32 x 8 cm)