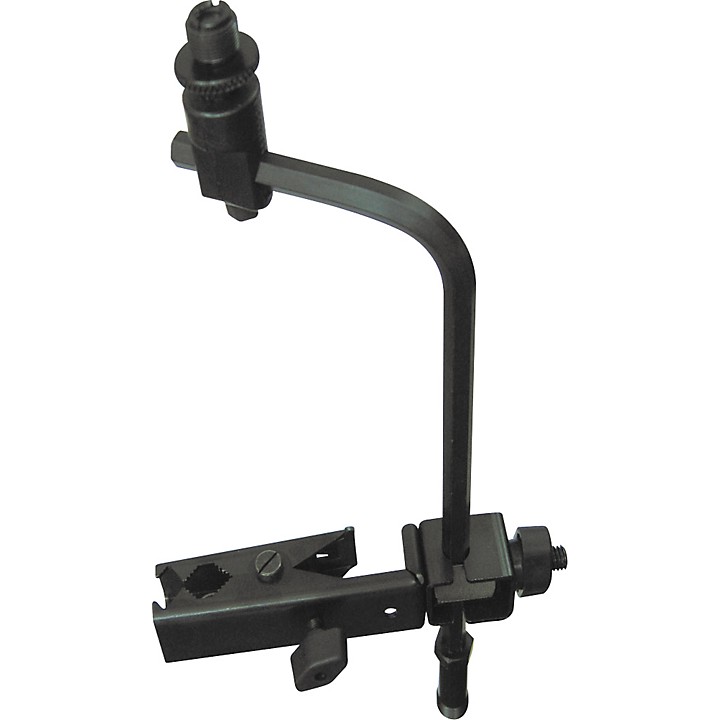 Put your mics anywhere you need them in any configuration with this versatile collection of mic mounting hardware!
The Sabra Som Magic Clamp Kit is a collection of versatile mic mounting clamps especially for drummers or for folks who must mount microphones in odd places. The kit contains the claw-like Magic Clamp itself that can be clamped to round tubes from 1/4 inch to 1-1/8 inch in diameter or rectangular rods to 1-1/2 inches in diameter.

This Magic Clamp grips a mic stand pole, a boom arm, drum hardware (drum hoop, cymbal stands, etc) - almost anything. An Articulated Elbow is attached to the Magic Clamp, then a Hex Bar inserted and one or more Threaded Towers can be slid along the Hex Bar and set with lock screws. You can come up with a wide variety of mounting configurations and combinations with the clever kit, especially if you add a Sabra Som ST2 two mic bar.

Supplied with the Magic Clamp Kit are:
¢ One Magic Clamp

¢ One Articulated Elbow Stand Mount

¢ One Threaded Tower

¢ Four Hex Bars, 2, 4, 6, 8 and 12 inches long



About Sabra-Som

In our never-ending quest to bring you the best and most useful musical products and accessories, every once and again we come across pure gold. One such discovery is Sabra-Som, is a Brazilian company that makes a line of unique and exceptionally clever modular and adaptive mic stand accessories. Based around a hex-rod design, each piece can be custom fit for any situation you might run into at the studio. Sabra-Som pop-filters, shockmounts, and T-bars are easy to use and some of the most flexible you will find anywhere. With Sabra-Som's modular systems, you can mix and match to make your own special miking kits.