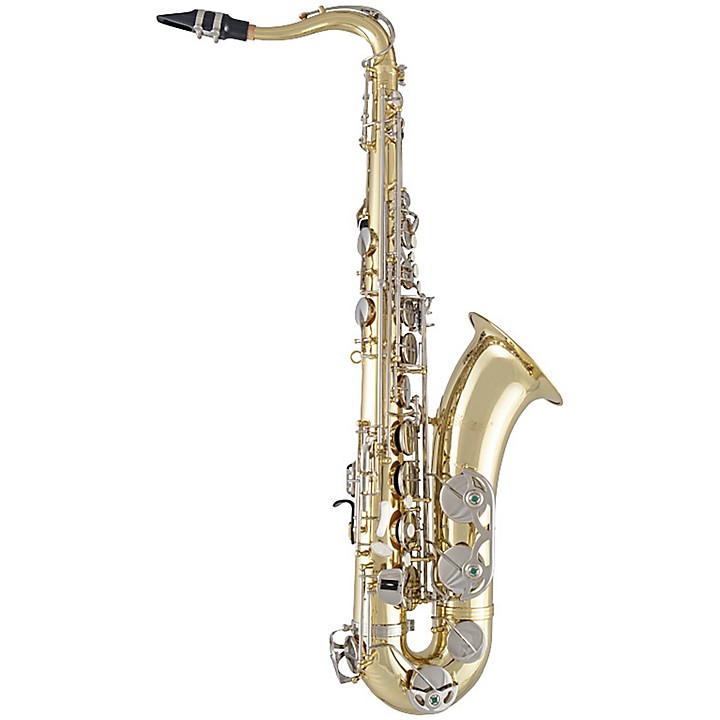 Tenor saxophone designed for the beginning player.
Brought to you by Selmer, the 200 Series Tenor Saxophone incorporates professional-level design elements from Selmer Paris to provide an easy-to-play, reliable, and well-made instrument for new musicians. With over a century of experience, Selmer knows how to build a saxophone that fosters proper technique and cultivates a lifelong love of music.
From the first note, the 200 Series Tenor Saxophone delivers a clear, resonant tone that inspires confidence. Its durable brass body and professional keywork are built to exacting standards for consistent intonation and effortless action. Nickel-plated keys, an adjustable thumb rest, and angled left-hand spatula keys ensure comfort for students of all hand sizes.
With thoughtful ergonomics modeled after Selmer's professional saxophones, the 200 Series positions students for success. Its balanced weight distribution reduces fatigue while playing, allowing beginners to focus on their technique and expression. The adjustable neck strap and thumb rest can be customized as students grow for optimal comfort and support.
For over a century, Selmer has been an industry leader, producing saxophones and other woodwinds renowned for their quality and musicality. The 200 Series Tenor Saxophone continues this tradition of excellence, offering superior design and workmanship that inspire confidence in students and educators alike. An instrument that will last for years, it's a wise investment in any musician's future.
Specifications
Post to body construction
Specially designed neck for students
Auxiliary keys: front F, high F# key
Blue steel springs
Lacquer body and nickel-plated keys
Adjustable thumb rest
Angled left hand spatula keys
Pisoni leather pads
Metal resonators
ABS stackable case
Selmer premium mouthpiece
Features
Rich, warm, projecting tone
Fast and easy response
Advanced ergonomics for ease of reach and playability
Beautiful finish
Light and fast key action