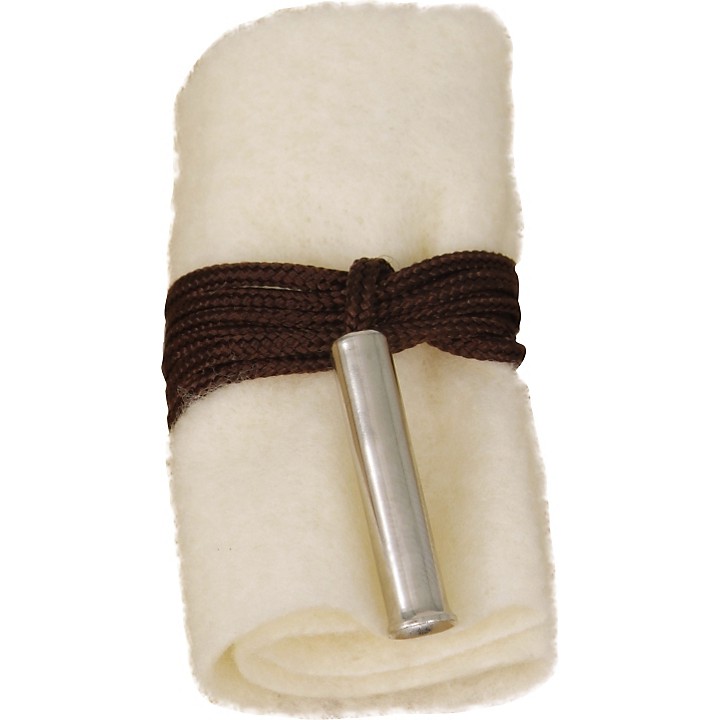 A clarinet care essential for musicians of all levels.
The Dri Bore Clarinet Swab is specially designed to thoroughly clean and dry the inside of your clarinet. Made of soft, absorbent cotton, this swab will gently remove moisture and debris without causing damage. The weighted string makes it easy to pull the swab through the clarinet, allowing you to properly maintain your instrument after every use.


Highly Absorbent Material Keeps Your Clarinet Dry
The soft cotton material absorbs excess moisture, preventing the buildup of mold and mildew inside the clarinet. By removing moisture after playing, this swab helps keep your clarinet clean and prevents damage to the wood and pads. The material is gentle enough for daily use but highly effective at absorbing moisture and debris.


Weighted String For Easy Maneuvering
The included weighted string allows you to easily pull the swab through the clarinet. The weight helps guide the swab through the curves and tight spaces of the clarinet with minimal effort. The string is securely attached to the swab, ensuring it remains in place for convenient use and storage.


Compatible With All Clarinet Types
Whether you play an alto, bass or contrabass clarinet, this swab is designed to work with all standard clarinet types. The absorbent cotton material and weighted string are suitable for clarinets of all sizes. This versatile swab provides an essential cleaning solution for clarinetists at any level.


Proper Care For Your Clarinet
As with any woodwind instrument, clarinets require proper care and maintenance to keep them in working condition. Using a swab to remove moisture and debris after each use is one of the best ways to care for your clarinet. The Dri Bore Clarinet Swab provides an affordable solution to keep your clarinet clean and prevent damage for years to come.

Order the Dri Bore Clarinet Swab today.