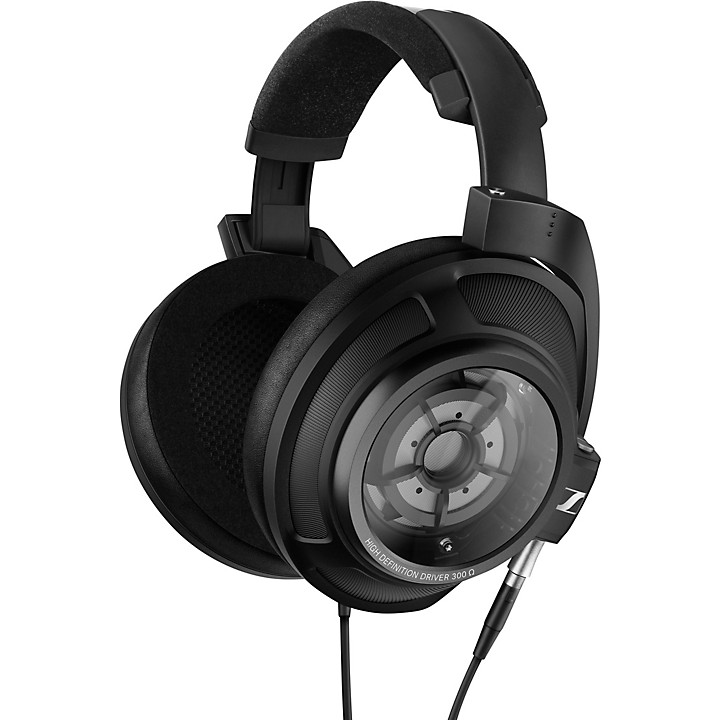 A superior headphone listening experience.
Some people like fine wines. Some collect art. Some travel. And some find their place of deep satisfaction in music. If superb music listening is chief among a person's pursuits, a superior set of headphones and a quality headphone amplifier simply must be experienced. The Sennheiser HD 820 is a technical and design masterpiece that satisfies the discernments of the most discriminating listeners.

These closed dynamic headphones feature unique glass transducer covers that minimize resonances, and help to make the HD 820 among the most transparent-sounding closed headphones in the world, extending the boundaries of what has been achieved in sound reproduction with closed type headphones up to now.

The closed dynamic HD 820 employ an innovative technology that makes them sound breathtakingly transparent and natural. Developed and made in Germany, they offer an realistic, natural sound field and set themselves apart by the extraordinary attention given to every detail of their design. Their soft comfortable microfiber ear pads are hand crafted, providing excellent attenuation of ambient noise, while the robust metal headband includes an inner damping element. Get ready for an unparalleled listening experience.

The technology of transparency
The breakthrough transparent performance of the HD 820 has been achieved through a special innovation: Their legendary Sennheiser Ring Radiator transducers are fitted with unique glass covers. Revealing the great look of the technical component within, this visually striking feature was actually developed wholly in service to the sound: The concave glass reflects the sound waves from the rear of the transducer to an absorber, which results in minimal resonance. Thus, the sound waves are effectively "gone" like they would be in open headphones.

Best-quality components
Made in Germany, the HD 820 stand apart also because of the extraordinary attention that is given to every detail: From the extra comfortable handcrafted ear pads that insulate the listener from ambient noise, to the silvercladded OFC cables and gold-plated plugs, to the robust metal headband with an inner damping element. This package offers an unparalleled listening experience, which can even be improved by the Sennheiser HDV 820 amplifier for dynamic headphones – the perfect companion to the HD 820.

Audiophile connectivity
Only what gets in can eventually get out. That's why the HD 820 come with a specially tuned symmetrical, impedance-matching cable with low capacitance and a balanced 4.4 mm gold plug, which offers superior characteristics in contact resistance and in sound.

Specifications
Impedance: 300 Ohms
Frequency response: 12 - 43800 Hz (-3 dB), 6 - 48000 Hz (-10 dB)
Sound pressure level: 103 dB at 1 kHz, 1V
Ear coupling: around the ear
Jack plug: 6.35 mm / 4.4 mm
Cable length: 3m
Weight: 360 g without cable
Transducer principle: dynamic, closed