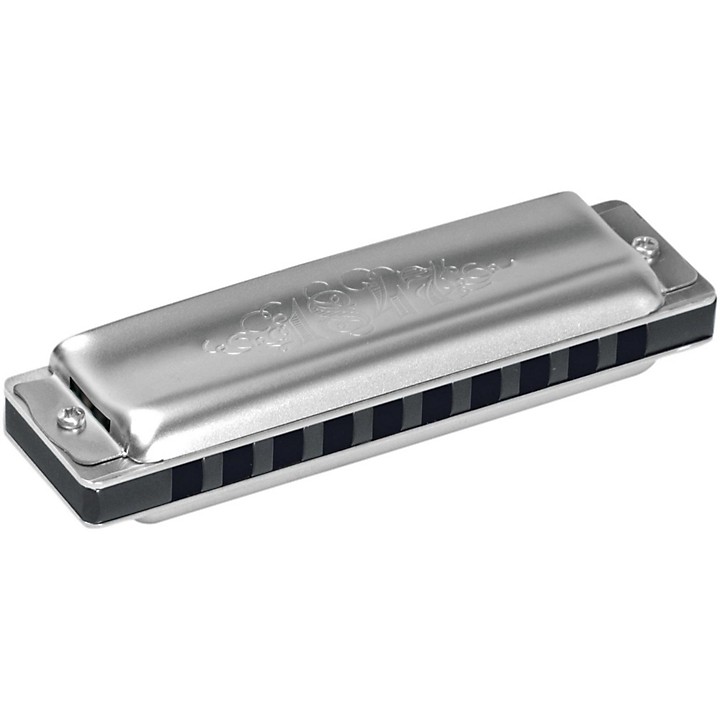 Gang of five.
Set of 15 of Seydel's flagship harmonica, the 1847. Ships with the following most commonly used keys: G, A, Bb, C, D. This order also comes with a hardshell case with slots for 20 harmonicas.

The Seydel 1847 Blues harmonica is the first serial-produced Richter-diatonic harmonica with stainless steel reeds. Available in most keys and in either CLASSIC (wood comb) or SILVER.

It is a full and loud harp that is rich in overtones and has an extremely fast tone response due to the stainless steel reeds. They feature very long durability, even with heavy duty playing, again thanks to its stainless steel reeds and stainless steel rivets. You will experience less air-loss due to fine-cut reedplates, optimized flatness and extremely small tolerances between the reeds and the reedplates.

It is beard- and lip-friendly thanks to its rounded coverplates and ergonomic hole openings and rounded dividers. The covers are made of extra strong stainless steel sheets (0.4mm) that are opened wide at the back and crimped, improving their stability. The 1847 is moisture-proof, and feature a swelling-free maple-comb that is sealed with multiple layers of food-grade finish.

The 1847 is the result of Seydel's 160-year of experience in manufacturing high-quality harmonicas.
Features
Rich, loud sound
Professional quality, durable construction
Rounded coverplates for extra comfort
Fast response
Fine-cut reed plates