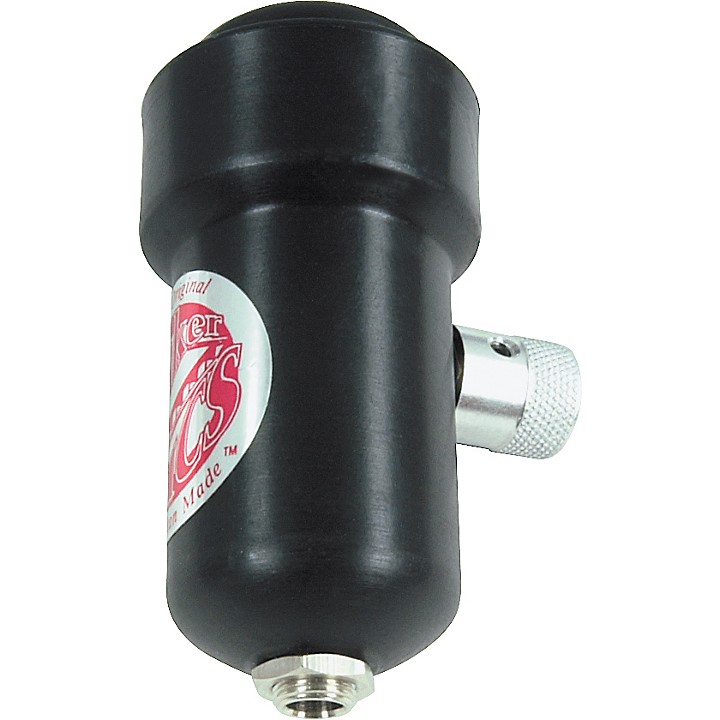 The original Shaker sound.
This is the original Shaker. It broke all the rules 22 years ago, and is still giving harp players a big wall of sound in a smaller, easier-to-cup blues tool. It is designed for harp players seeking huge, fat tone, and strong harmonic content with almost no feedback.
The volume control has 11 micro-detents, or clicks, that tells you where your mic volume is set at, giving you a point of reference and more control of your sound.

All Shaker mics are designed as hybrid units, which means they utilize dynamic low-z elements wired like a guitar in high-z mode. Plug any Shaker directly into any amp, it works awesome, giving you great tone, response and dynamics (The Shaker Sound).

If you use a Shaker mic with an impedance matching transformer into the input of your amp, your Shaker mic becomes super charged, driving your amp into aural overdrive. All Shaker harmonica microphones are really two very different units in one. Direct to amp has the traditional Shaker tone and response. Used with a line-matching transformer and you get high output - hot and driven. Maximum flexibility, it's your choice.
Features
Ergonomic design (Easy to hold and cup)
Eleven micro-detent volume control
Modified positive contact 1/4 in.guitar type connector (use any guitar cord)
Wireless system compatible
Microphone body and grille are made of a special high-strength thermo resin combo (Shaker Sono Resin)
Handmade in Arkansas, USA