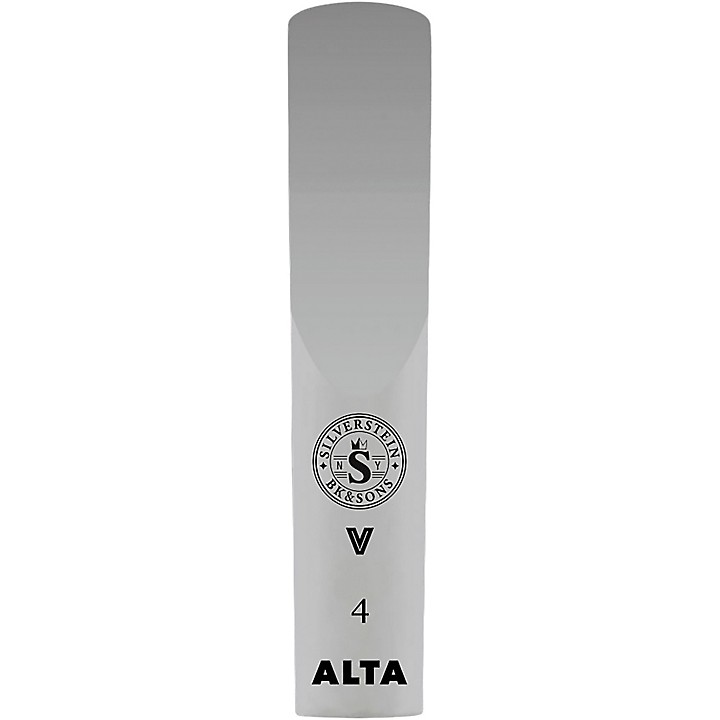 Synthetic reed that feels like cane.
Silvertstein Alta Ambipoly Vivace clarinet reeds are the perfect reed choice for players already comfortable playing a synthetic reed. Vivace is ideal for the soloist, orchestral or jazz player because it produces quick response with minimal effort. This reed is full of a vibrant, colorful sonority with less "cover" resulting in a more direct, clear and up-front sound.

The Alta Ambipoly Vivace clarinet reed plays with an equal projection to other reeds, but also with a larger volume. Importantly, Vivace has a depth and complexity of tonal colors that affords the clarinetist interesting timbral choices.

The altissimo has been re-engineered, up to fourth-octave altissimo C, and competes with any reed on the market for clarity, response and intonation. With a high degree of flexibility, the Alta Ambipoly Vivace will respond in a robust manner to increases of intensity. Similarly, the reed's greater dynamic range reduces to a clear whisper with minimal reed noise.
Features
Concert-ready warm and round sound with immediate response and clarity
Feels and plays like cane, not strange plastic
Rich harmonics over a full dynamic range
Clear altissimo
Secure articulation and intonation
Stable to temperature, humidity and altitude variation
Guaranteed consistency that does not gradually degrade with use
Absorbs and retains water for harmonic coherence
Perfectly customizable with your favorite reed tool
Food-grade synthetic material
Expected lifespan: 12+ months
Never splinters, no micro cracks
Pairs to your mouthpiece like cane; please refer to our "Quick Start Guide"