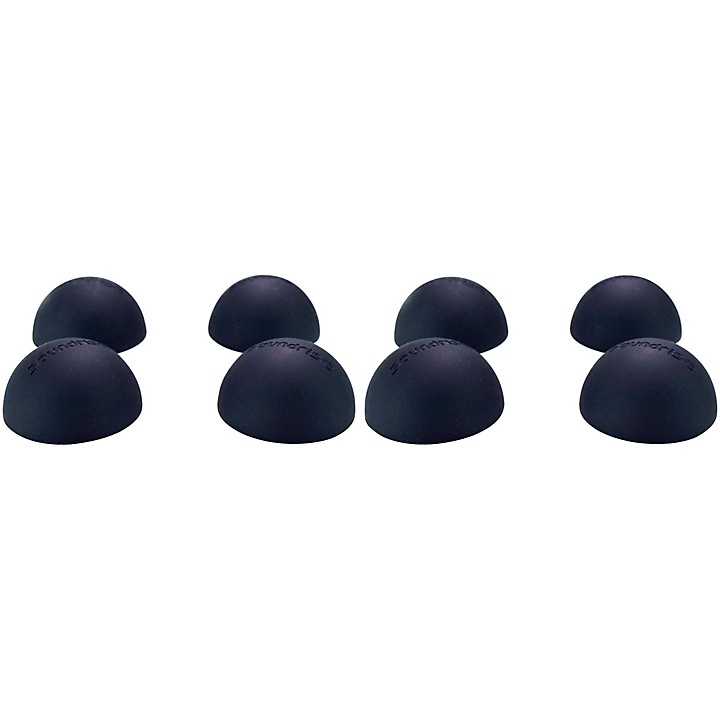 Stick them under the surface of your equipment and stop the noise.
While you might have the very best audio, stereo, and speaker equipment on the market it often struggles to get the sound quality you deserve because of natural vibrations produced when you turn up the volume. That's why you need a smarter, more effective way to limit or eliminate these vibrations to let the clear, crisp sound quality shine through.

We created Soundrise Domes to do just that using the highest-quality Class-A Duro-20 silicone possible. Simply stick them under the surface of your equipment and stop the rattling, shaking, and vibrations and capture premium Hi-Fi sound.

Class-A Silicone
Our silicone isolation feet are completely blacked out to make them easier to hide under the surface of your equipment, so they look like a more natural piece and not a tacky add-on.

Thick, Durable Material
We use Duro-20 silicone not only because it offers better sound absorption and vibration elimination but also because it offers stronger, more balanced support if you need to move gear.

All-Purpose Sound Isolation Pads
From your favorite record player in your living room to those studio monitor speakers you use behind your computer our versatile sound isolating domes can be applied to almost any audio equipment to help you get crisper, cleaner sound anywhere.

A Passion for Audio
Here at Soundrise we make sound accessories for audiophiles because like you we want the best possible sound quality. That's why you won't find better products or more reliable support when it comes to our premium-grade isolation domes.


Features
Silicone Isolation Feet (8-Pack or 4-Pack)
Semi-Hemisphere Dome Shape
Surface-Safe Adhesive Backing
Thick, Durable Duro-20 Material
Non-Skid, Slip-Resistant Support
Pure, Uncolored Design