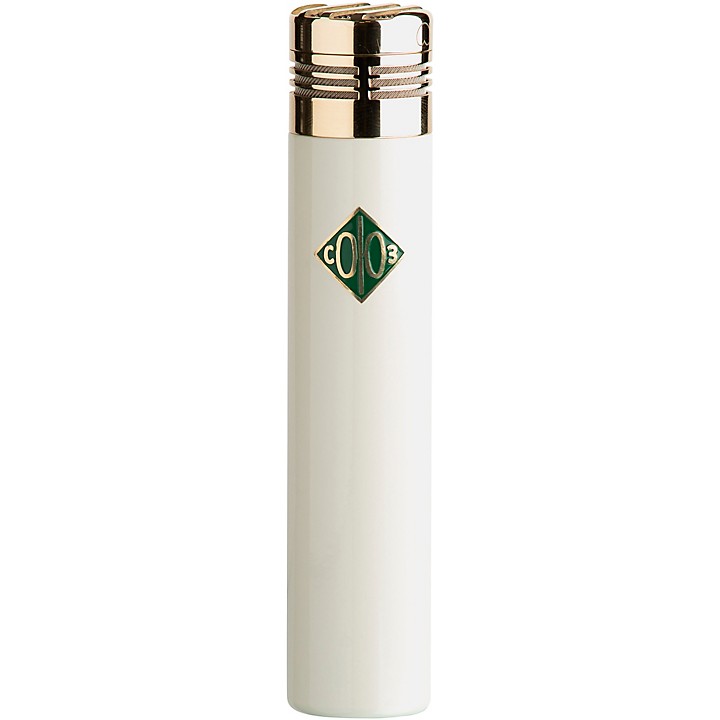 FET condenser for detailed source material.
The 013 FET small-diaphragm condenser melds audio precision and transformer color into a
combination of unparalleled musicality. Best-in-class transient response and the ability to capture
precise detail make them ideal as drum overheads as well as for the recording of acoustic guitar,
piano, choral ensembles, strings, orchestras: in short, any application in which clarity is necessary
and character desired.


The 013 Series combines the best elements of classic SDC designs with a unique character of its
own. Both tube and FET versions capture sound with precision while imparting a warm sonic
signature. The smooth top end and a midrange accuracy that is musical – never clinical – enable the
recording of complex, transient-rich instruments and sounds that span the frequency spectrum and
dynamic range (a -20db pad is included, correctly placed in the signal path between capsule and
electronics) in a warm, pleasing way.


The 013 FET model features the S13 capsule and a "pencil" style form factor. The 013 FET's transistor circuit captures transients with a fast response. The engineers at Soyuz have spent decades studying, servicing and building classic microphones; this unique pool of knowledge, craft and skill – combined with the ears of numerous musicians, producers and audio engineers – has culminated in the creation of the 013 Series' custom S13 capsule. The S13, with its detailed top end, warm mid-range, and balanced low-end possesses a
remarkable ability to capture source material with an accuracy that is always flattering, never harsh.
Type - Condenser FET microphone;
Capsule -25mm gold sputtered membrane;
Frequency Range - 20Hz / 20kHz;
Polar Pattern - Cardioid/switchable capsules: hypercardioid, omni;
Sensitivity - 20 mV/Pa;
Impedance - 150 Ohms;
SPL - 143 dB;
Equivalent Noise - 16 dB (a-weighted);
Power - Phantom 48V;
Size - 122mm length x 25mm diameter (24mm capsule head diameter);
Weight - 200 grams (single microphone);
Extras - Wooden microphone box, -10 dB pad, Clip holder.
Specifications
Audio
Analog or digital: Analog
Frequency response: 20 Hz - 20 kHz
Max SPL: 143 dB
Connector: XLR
Pattern and Type
Capsule: Condenser
Polar pattern: Cardioid (switchable capsules)
Type: FET
Switches: Pad -20 dB
Phantom power required: Yes
Size and Weight
Diameter: 25 mm
Length: 122 mm
Weight: 200 g
Included Accessories
Features
100% handmade in Russia;
Proprietary toroidal transformer;
25mm gold sputtered diaphragm capsule designed in-house;
Optional capsules: omni, hypercardioid;
-10 dB Pad and clip included;
Comes in a hand-crafted Russian hardwood box.