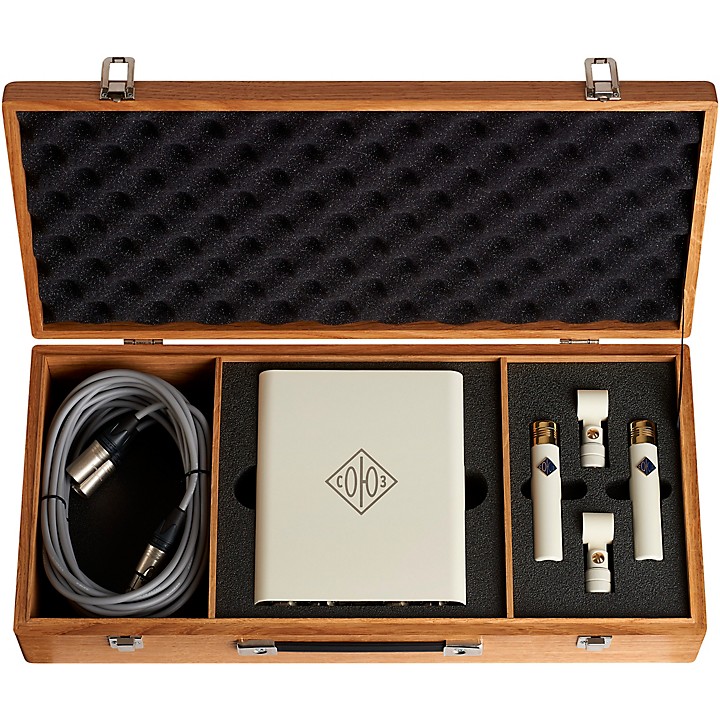 Outstanding overhead with detailed response as well as pronounced low end.
The 013 TUBE small diaphragm condenser melds musical precision with transformer color. Its unparalleled transient response and precise yet warm detail makes it the ideal mic for drum overheads, acoustic guitar, piano, rooms, and any other applications where you want to capture top end clarity and midrange with detail.

The 013 TUBE preserves the best elements from classic SDC designs with a unique character of their own. It captures sound with precision while imparting a warm sonic signature that gives a musical glow to an accurate response. A smooth top end with focused details makes it easy to record complex instruments with big transients. The 013 TUBE microphone will capture all of the necessary information while giving a polish across the spectrum in a warm and pleasing way.

The 013 TUBE has a smooth, round top end, perfect for sources where you want a natural sound with more coloration.

The engineers at Soyuz spent years honing their craft studying, servicing, and working on the classics. They poured all of their knowledge into creating the 013 Series' custom S13 capsule–a special capsule with an honest and detailed top end, warm mid-range, and balanced low-end. The S13's smooth and precise top-end is what truly makes it special with its ability to accurately capture the source material.

As with all Soyuz microphones, the 013 TUBE is completely handmade: bodies and capsules are manually machined and transformers are wound in-house in Tula, Russia.


Specifications
Capsule: 25mm gold sputtered membrane
Frequency Range: 20Hz / 20kHz
Polar Pattern: Cardioid/switchable capsules: hypercardioid, omni
Sensitivity: 20 mV/Pa
Impedance: 150 Ohms
SPL: 143 dB
Equivalent Noise: 16 dB (a-weighted)
Power: Phantom 48V
Size: 122mm length x 25mm diameter (24mm capsule head diameter)
Weight: 200 grams (single microphone)
Wooden microphone box, -10 dB pad, Clip holder
Features
Matched pair
100% handmade in Russia;
Proprietary toroidal transformer;
25mm gold sputtered diaphragm capsule designed in-house;
Optional capsules: omni, hypercardioid;
Custom power supply with -10 dB pad and clip included;
Comes in a hand-crafted Russian hardwood box