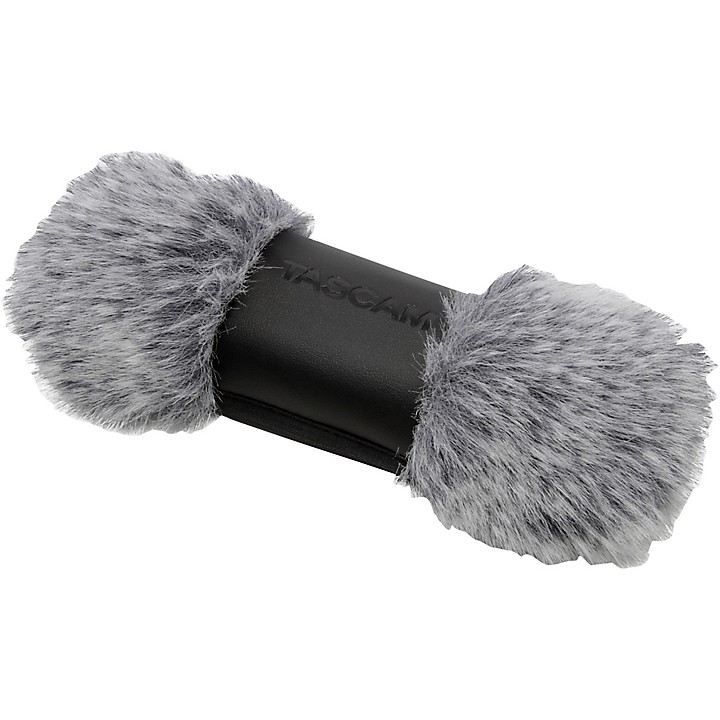 The ideal accessory kit for a range of professional DSRL recording setups.
The TASCAM AK-DR70D is an accessory kit for professional DSRL recordings. It includes a fuzzy windscreen, a shock-absorbing came show and a pair of audio cables for connection between the DR-701D/70D and DSRL camera. The bottom of the adapter can be mounted on a camera accessory shoe, and the top has a shoe mount adapter with a tripod screw. By using this adapter, the DR-70D or DR-701D can be attached to the accessory shoe of a digital SLR camera. When mounting the accessory shoe on the top of the DR-70D/701D case, you can use it to attach a shotgun mic or wireless mic transmitter to make a variety of set-ups possible. Also, The DR-70D has a CAMERA OUT/LINE OUT jack that allows audio input to be recorded directly to the camera. By using the two 3.5mm stereo mini jack cables included in this package, you can monitor audio from both the DR-70D/701D and the camera with one set of headphones without the need to change connections.
Specifications
Furry Windscreen
Dimensions (W×H×D): 6.5" × 1.75" × 1.3"
Weight: 0.0337 lb.
Shoe Mount Adapter
Screw: 1/4"
Weight: 0.047 lb.
2 Stereo Mini Plug Cables
Connector: 1/8", Stereo Mini plug on both ends
Cable length: 11.8"
Weight: 0.0224 lb.
Features
Fuzzy windscreen for reduction of wind noise
Shoe mount adapter that can be attached to a camera accessory shoe or the recorder
3.5mm stereo mini jack cables for recording to, and monitoring from, a DSLR camera.e