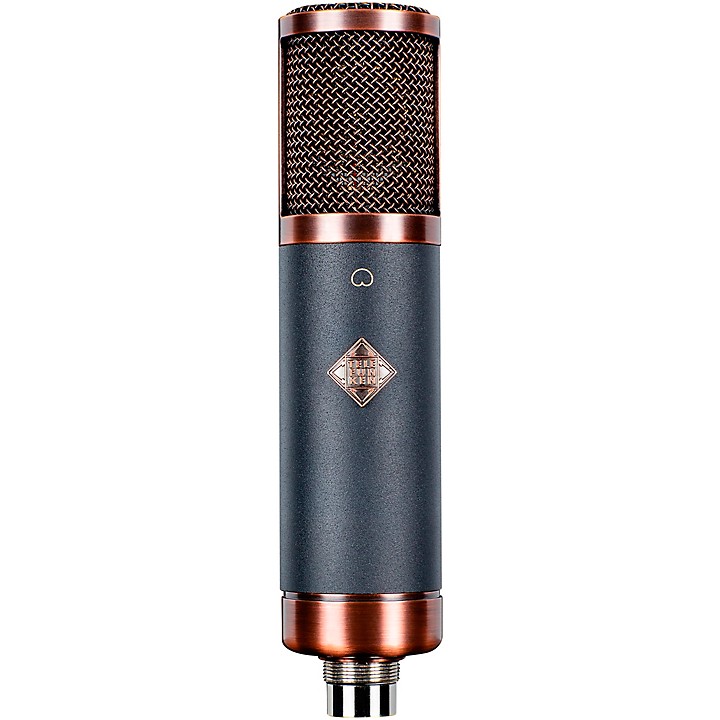 Natural and non-hyped tonality for outstanding sonic performance.
The TF29 Copperhead is an evolution of the CU-29 Copperhead, an original TELEFUNKEN Elektroakustik design that garnered fans for its natural and non-hyped tonality. The TF29 continues this reputation of outstanding sonic performance and value. It's a workhorse microphone, accurately and honestly capturing vocals, acoustic and electric guitar, drums and nearly any source put in front of it.
The TF29 features a new-old-stock American-made 5654W vacuum tube, all-brass K67-style capsule and a premium Swedish-made Lundahl output transformer. These components create a balanced frequency response and natural tonality, making the TF29 a trusty go-to choice.
Every TF29 Copperhead microphone system comes with a fixed pattern M 902 Power Supply, M 803 Tube Microphone Cable, ZC03 Shell Case, M 703 Shockmount, M 782 Stand Mount and Microphone Sleeve.
Specifications
Capsule: K67-Style Center-Terminated
Tube Type: NOS 5654W
Transformer: Lundahl LL1935
Polar Pattern: Cardioid
Dimensions: 200 mm L x 46 mm diameter
Microphone Weight: 630 g
Features
Designed and assembled by hand in the USA
Pleasant, natural mid-range
Extended low-frequency response
Stand-out antique copper finish
Premium EU-made Lundahl transformer
Applications include natural vocals for bluegrass, folk, and Americana styles, electric guitar, drums (kick, overheads and room), saxophone, upright piano, banjo