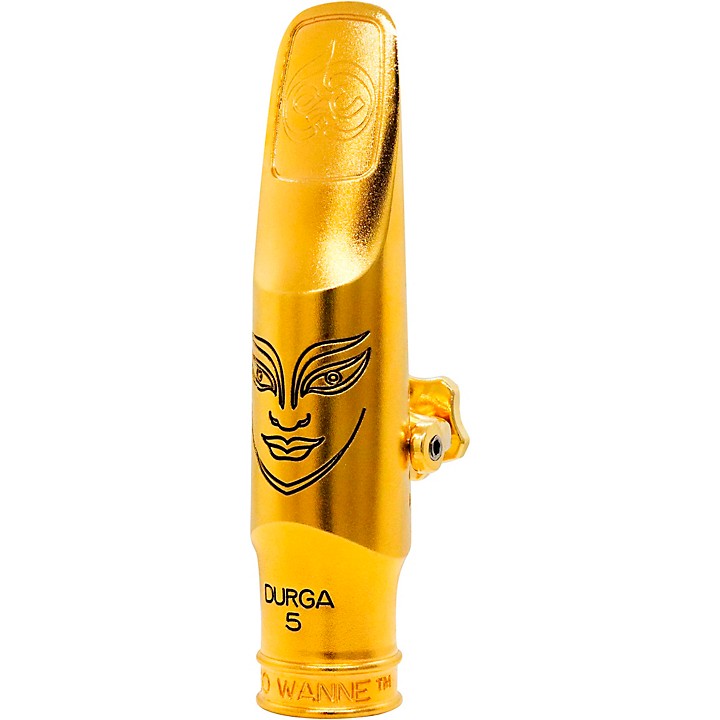 The expertly designed DURGA 5 offers players powerful versatility.
The Theo Wanne DURGA 5 tenor mouthpiece has a full, rich and expressive sound. Powerful and warm, it's packed with the versatility to scream solos and play soft ballads alike—no longer do saxophones need sound "thin" in order to project power.

The DURGA 5 builds on the base sound signature of the DURGA 4. Expert designer Theo Wanne's research and development yielded an updated designed baffle, coupled with conical inner side walls and the Medium-Stadium-Chamber. This new chamber works with the "boundary layer effect" physics principle, which allows the mouthpiece to get all the benefits of the true large chamber plus the smaller chamber core simultaneously.
Features
Excellent, versatile character suitable for jazz, R&B, and rock 'n' roll
Radical proprietary Medium-Stadium-Chamber, featuring rounded inner side walls throughout and a uniquely shaped long step baffle—designed by Theo Wanne, expert mouthpiece designer
Features a leatherette case with serial number, reticulated 24K gold plating with highlights on logo, 24K gold-plated Liberty Ligature and Alive Gold pressure plate, user-replaceable bite pads as well as the patented Reed Replacer Cap