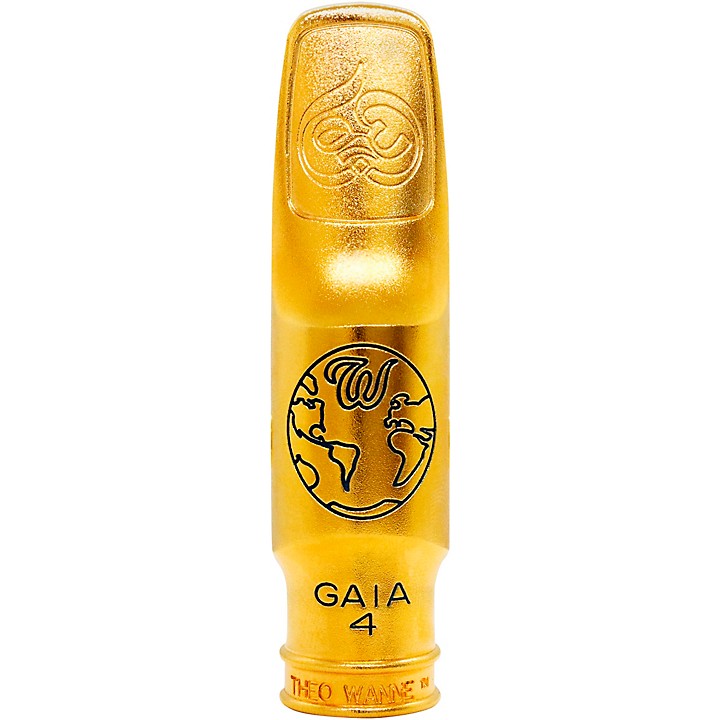 The expertly designed GAIA 4 takes alto sax players to new heights.
The Theo Wanne GAIA 4 alto mouthpiece has been re-designed with a slew of innovations, seen and unseen. While it still has the Meyer style of sound, its new design offers alto sax players a new level of playing freedom. Easy-to-see innovations include the proprietary Shark-Gill Baffle, which improves airflow and opens up the sound. Unseen are the baffle shape and chamber, evident while playing with a superb dynamic range and flexibility.

GAIA 4 introduces a new world of possibility to alto sax players—historically, large chambers have been confined to tenor mouthpieces. Utilizing expert designer Theo Wanne's revolutionary design, state-of-the-art manufacturing and premium materials, the GAIA 4 is primed to add projection and body to your sound.
Features
Full, rich and fat traditional sound with a hint of edge
Includes the Shark-Gill-Baffle, true large chamber and rounded inner side walls all the way to the tip—designed by Theo Wanne, expert mouthpiece designer
Features a leatherette case with serial number, reticulated 24K gold plating with highlights on logo, 24K gold-plated Liberty Ligature and Alive Gold pressure plate, Enlightened Ligature, user-replaceable bite pads as well as the patented Reed Replacer Cap