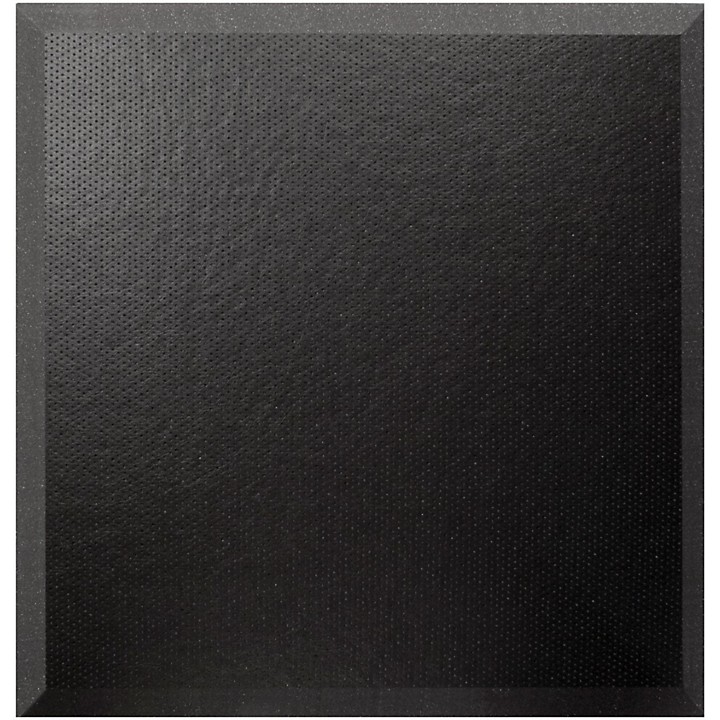 Tame reflections in your room.
The UA-WPBV-24 professional acoustic panel is the perfect choice for small- to medium-size rooms where both form and function are demanded when acoustically treating a space. The beveled edges provide an elegant design while the acoustic foam itself helps control troublesome mid to high frequencies.
Unique to Ultimate Acoustics is the addition of a thin layer of perforated vinyl covering that nearly doubles the performance of controlling lower frequencies while adding some measure of diffusion to higher frequencies.
NOTE: Samples of Ultimate Acoustics studio foam products have been commercially tested, meeting the criteria for a Class B rating. Color fading may occur with UV exposure over time. Sunlight and direct light from standard bulbs should be avoided. Color fading not covered by warranty.

Features
Model Number: UA-WPBV-24
Part Number: 17614
Size: 24" x 24" x 2"
QTY: 2
Design Style: Beveled Edges
Color: Charcoal
Perforated Vinyl Covering
Note:
Adhesive materials are not included, but an appropriate adhesive spray (see SKU #422605 or SKU# J24029) or double-sided tape will be required for installation of your Ultimate Acoustics Acoustic Foam Purchase