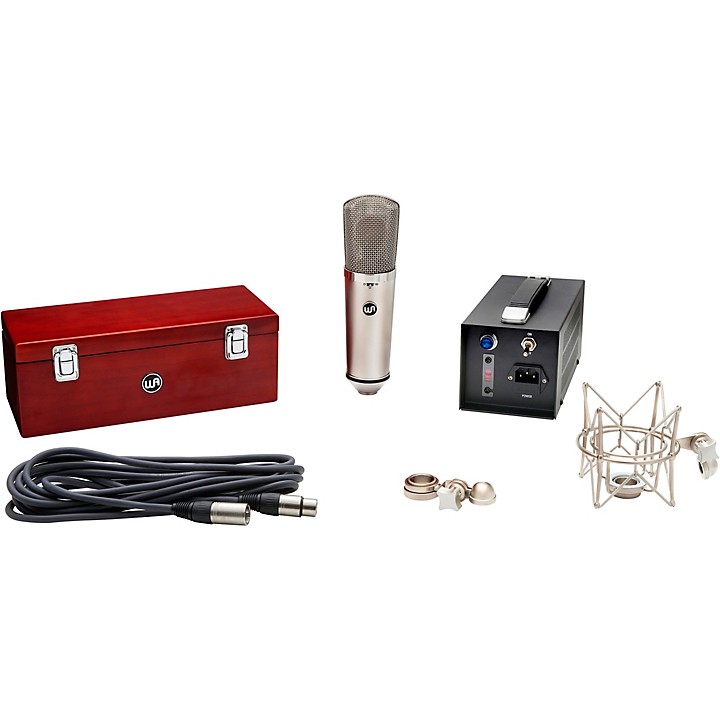 A legend is reborn.
Based around an EF86 pentode tube and having the same smooth and creamy tone of the original, the Warm Audio WA-67 excels at recording just about anything that you put it in front of, and it may immediately become your go-to choice for vocals, guitars, drum toms and overheads, pianos, brass and strings.

The sound and vibe of the original '67 is reproduced in the WA-67 recreating the capsule from the original '67, making sure that it performs the same way, has the same frequency response and contributes to the same chewy character as the original.

The microphone is also encased in a beautiful nickel-plated brass body and headbasket, which provides strength, additional shielding from extraneous handling noise and the ultimate in audio performance.
Features
Large-diaphragm studio condenser microphone
Custom large-core Swedish
Lundahl transformer
Custom all-brass large
K67-style vintage capsule re-creation
High-bandwidth polystyrene capacitors
Boutique capacitors from WIMA and Solen
Nickel-plated brass microphone body and head basket for ultimate acoustic performance
Premium Swiss Gotham 7-pin tube cable
Polar Patterns: Cardioid, Omni, Figure-of-Eight
Switchable –10dB pad
Rated impedance: 200 ohms
Rated load impedance: 1 kohms
Maximum SPL for THD 0.5%: 138dB
Microphone includes: Wood box, shockmount, hardmount, power supply, 7-pin mic cable