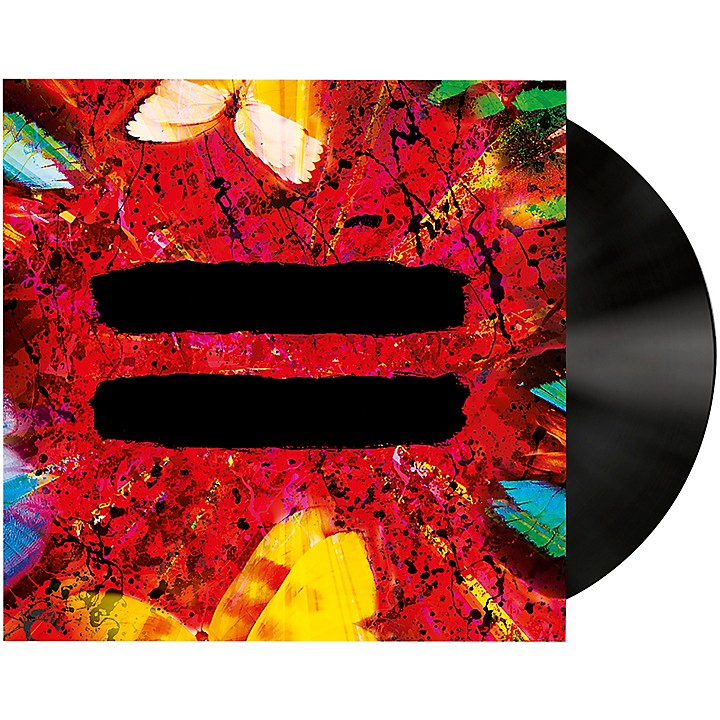 The fourth entry in his symbol album series takes a thematic look at where Sheeran is in his life.
The fourth installment in Ed Sheeran's symbol album series, = (pronounced "equals") is his most accomplished work yet, representing the evolution of an artist who continues to tread new ground. A body of songs that were made over a four-year period following his seminal ÷ (Divide) album era, = thematically explores Sheeran taking stock of his life and the people in it, as he explores the varying degrees of love ("The Joker And The Queen," "First Times," "2step"), loss ("Visiting Hours"), resilience ("Can't Stop The Rain") and fatherhood ("Sandman," "Leave Your Life"), while also processing his reality and career ("Tides"). Sonically, = encapsulates Ed's versatile musical palette, spanning signature, guitar-led tracks and world-class balladry to weightier, euphoric production moments, as first showcased on the album's lead single "Bad Habits," released earlier this summer.
= seamlessly captures both the intimate and every day, elevating universal experiences to a higher plane; "Visiting Hours" is a track that finds Ed coming to terms with the loss of his mentor and friend, Michael Gudinski, and written shortly after his passing: "I wish that heaven had visiting hours / So I can just swing by and ask your advice." Performed for the first time at Michael's State Memorial in March, the poignant track—which is joined by a stripped performance video—features backing vocals from Michael's close friends, Kylie Minogue and Jimmy Barnes.
Written and recorded across Suffolk, London, Sweden and LA, the album's executive production comes from Ed Sheeran, FRED (No.6 Collaborations Project) and Johnny McDaid (Divide), with additional writing and/or production provided by Steve Mac, Joe Rubel, Amy Wadge, Foy Vance, Elvira Anderfjard, David Hodges, Andrew Watt, Lou Bell, Natalie Hemby and Ben Kweller. Sheeran's brother, Matthew, a composer, also contributes stunning string arrangements on "First Times" and "The Joker And The Queen." The album artwork is a vivid collage of butterfly imagery symbolizing the albums' thread of 'new life' and is backdropped by one of Ed's own abstract paintings.