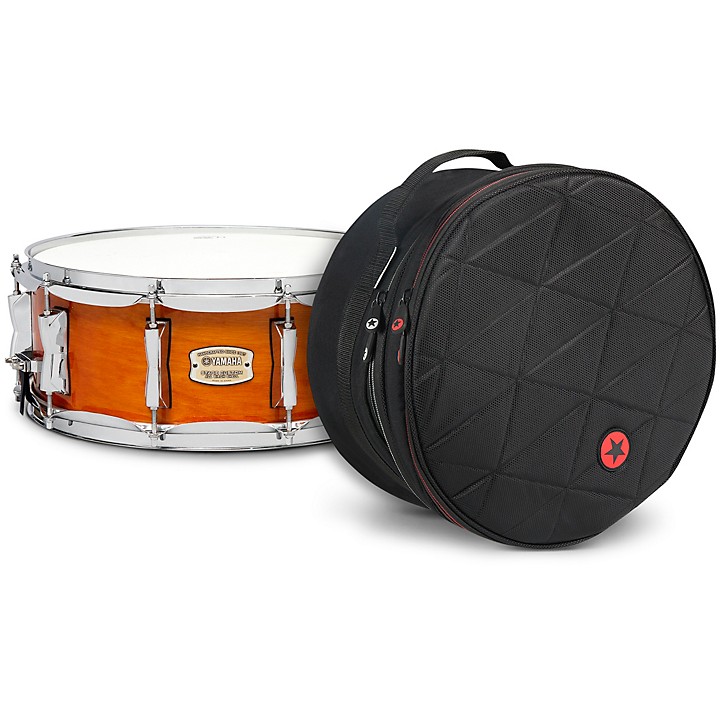 Classic birch snare with drum bag.
As with the introduction of Stage Custom in 1995, Yamaha once again sets the standards of value and sound. The shell is a key factor in a drum's ability to "rumble," or resonate. Accordingly, the Stage Custom employs 100% birch—a classic in the realm of high-class drum kits. Moreover, with its six-ply structure the Stage Custom accurately conveys the vibrations produced at the impact surface, achieving performance that overwhelms anything in its class.

When it's time to hit the town with style, whether for gigging, practicing, lessons, jamming with friends or rehearsing with the band, the Road Runner Boulevard II Series Drum Bags are the perfect solution. Designed with an eye-grabbing, black quilt pattern, they're ideal for keeping your drums safe from dings, dents, scratches, scuffs and everyday wear-and-tear that happens when you're a busy musician on the go.
Specifications
Includes
Yamaha Stage Custom Birch Snare 14" x 5.5" - Honey Amber
Road Runner Boulevard II Snare Drum Bag 14" x 5.5" - Black