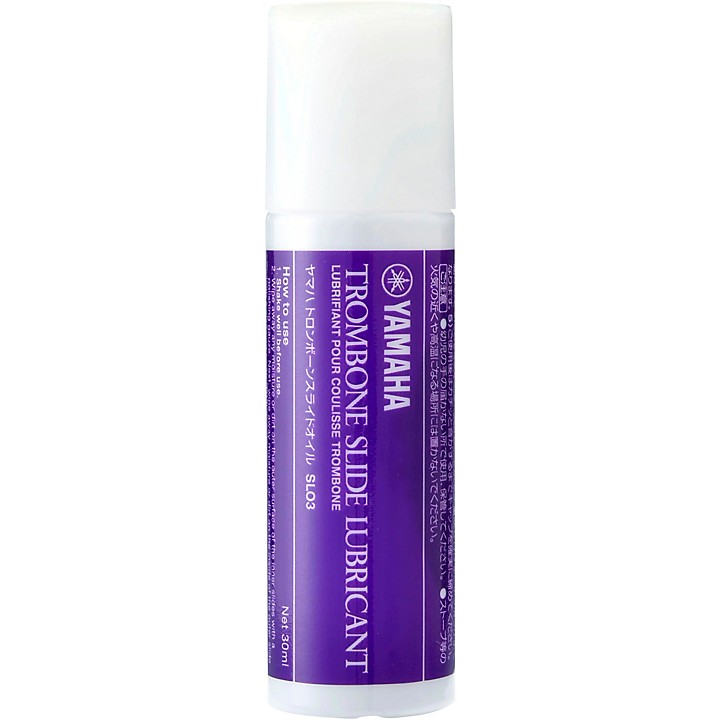 A specialized solution for silky-smooth slide action.
The Yamaha Trombone Lubricant is a high-quality product designed specifically for trombone slides. Its advanced formula is crafted to provide durable yet effortless slide movement without drying out or becoming solid. Musicians can now focus on their performance rather than their equipment. Compatible with a fine mist of water for varied slide feel, this versatile lubricant suits trombonists of any level.


Long-Lasting Formula For Unmatched Slide Performance
The lubricant features a specialized formula that offers long-lasting slide action. Unlike generic lubricants that can dry out or become sticky, this product is designed specifically for trombone slides. Its durable formula prevents drying or solidifying, enabling trombonists to experience smooth slide movement during extended practice sessions and performances.


Smooth, Frictionless Slide Movement
Carefully crafted to reduce friction, the lubricant promotes swift, effortless slide action. Trombonists can move their slides rapidly without resistance or grabbing. The lubricant's slick and frictionless feel allows musicians to focus on their technique and musicality rather than struggling with sticky slides.


Versatile and Compatible For All Playing Styles
The lubricant can be used alone or combined with a fine mist of water for varied slide feel. Its versatility suits trombonists of any level or playing style. Whether performing intricate classical pieces, wailing jazz solos or belting out powerful marches, this lubricant provides the slide action needed for any genre.


Convenient and Mess-Free Application
The lubricant is easy to apply without requiring messy creams or a complex process. Just a few drops to each slide tube are needed before assembling the trombone. Its mess-free, convenient application allows trombonists to spend less time preparing their instrument and more time making music.

Order the Yamaha Trombone Lubricant today.