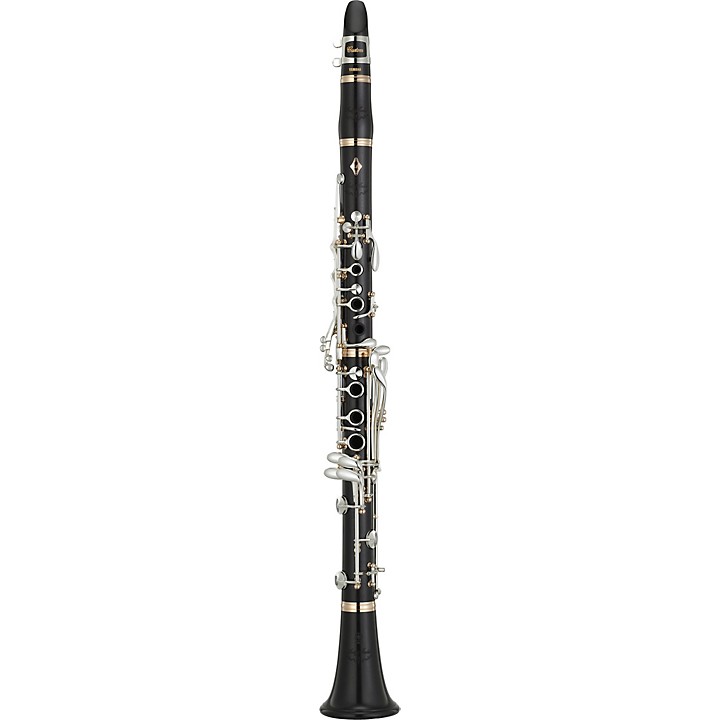 Professional-quality A clarinet.
The SE Artist Model clarinets represent the highest of the SE series and is specifically designed for professional clarinetists looking for a broad tone and maximum flexibility. The SE Artist Model boasts numerous features that have proven to provide the player with the most nuanced level of control and a powerfully impressive sound quality.

The most refined Yamaha technology and craftsmanship have been applied in creating a flagship clarinet that answers the needs of top artists worldwide: the YCL-SE Artist Model. Retaining the fundamental SE Series concept of warm, richly expressive tone, critical elements such as the bell and tone holes have been redesigned with innovative features garnered from development of the CSGIII for a sublime combination of precise pitch and expressive freedom.

Mechanism for Enhanced Playability
To allow artists to concentrate more fully on the performance, a refined mechanism enhances playability for compositions that demand difficult fingerings or pitches.

Original Yamaha Low Register Compensation System
An original Yamaha low register compensation system effectively solves the problem of low F and E pitch in the low register. Furthermore, no keys extend below the lower joint leaving the bell clean and streamlined.

Left-hand Eb Lever Included
Equipped with a highly-reliable Eb lever as standard, together with a newly implemented lifting-up key system for smoother key action.

Left-hand F/C Key Linkage
An adjustment screw added to the left-hand F/C key linkage mechanism makes it possible to achieve smooth operation for every player.

Pink Gold Plating
The key posts, joint rings and thumb tubes are plated in elegant pink gold. This not only enhances appearance, but adds to the instrument's delicate tonality as well.

Bell and Barrel
New bell and barrel designs contribute to heightened resonance. Optimized resistance and breath flow help to produce a denser tone.

Tone Holes
Raised tone holes are used for the D/A notes, providing better projection as well as improved tonal quality.

Case and Case Cover
A dedicated case and case cover provide maximum protection and portability.


Features
Select Grenadilla Wood
Includes Two Barrels: 65mm and 66 mm
Low E/F Correction Mechanism
Tapered Tone Holes
Hand-tapered Undercut
Optimally Placed Eb Lever
Silver-plated nickel silver keywork
Pinkgold Plated Keyposts and Rings
Adjustable Thumb Rest
Unique "Artist Model" Engraving and Badge