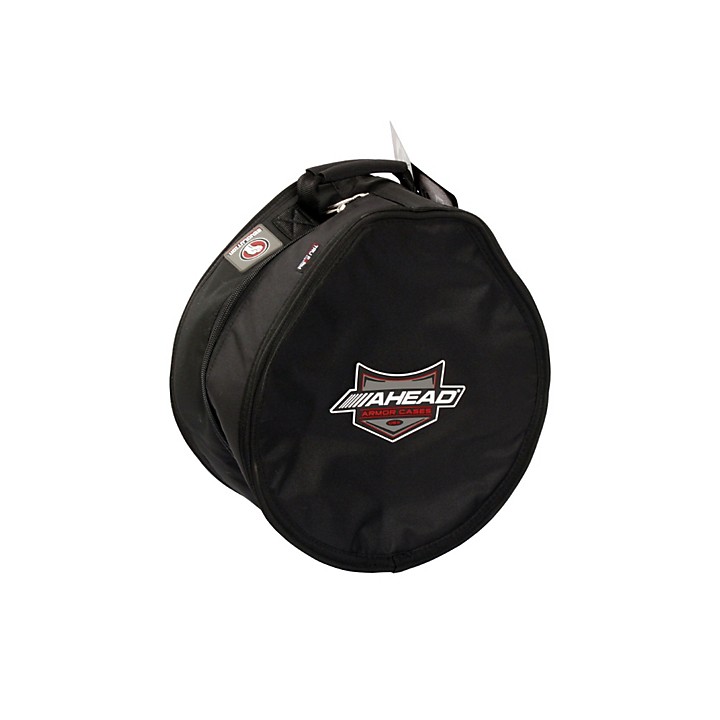 A stylish, durable snare case with a unique teardrop design.
The Ahead Armor Snare Case has some innovative features that are truly worth a detailed investigation. All of the cases have a heavy-duty, waterproof, 600 denier polyester exterior, complemented inside by their "DX-Core": two layers of high-impact foam padding and a soft interior lining of premium Sherpa Fleece. This combination offers the snugness and smaller dimensions of soft cases, while still retaining the resistance and strength of hard plastic cases.

Another great feature can be found by looking at the shape of the cases themselves: they are designed to hold not just the drum, but the mounted hardware as well; no need to shove your expensive drum into a case that just doesn't quite fit. Finally, Ahead Armor Cases has made it easier than ever to get your drum in and out of its case with the 'Dynazip' zipper. The cutaway design allows the top and bottom of the case to completely separate, eliminating tight squeezes and vacuum effects.
Features
600 Denier polyester, weather-resistant exterior
DX-Core padding
Dynazip