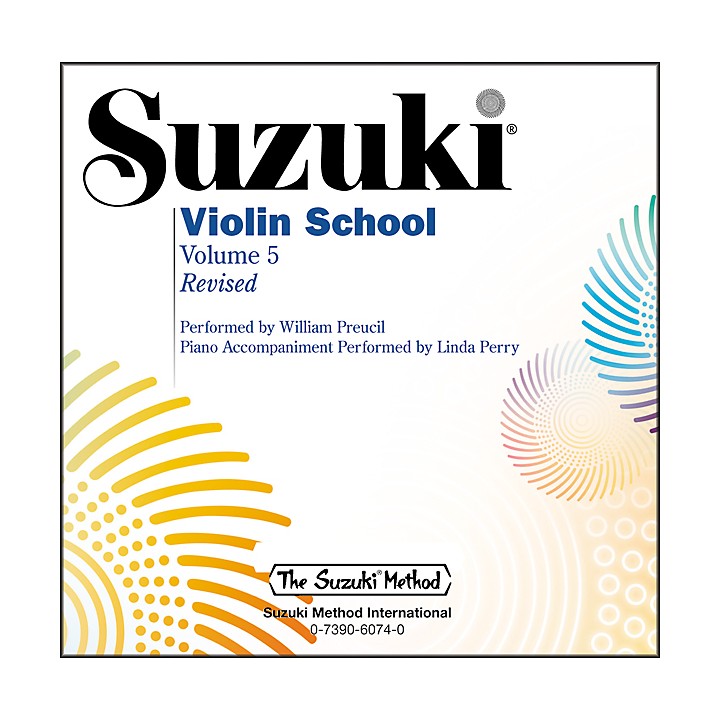 Piano accompaniments for the Suzuki Violin School Volume 5 Revised Book.
The Alfred Suzuki Violin School Volume 5 Revised CD was recorded by William Preucil, Concertmaster of the Cleveland Orchestra. The piano accompaniments are performed by Linda Perry on acoustic piano. These performances were recorded without reference to a metronome and have a human feel to them.

The Suzuki Method of Talent Education is based on Dr. Shinichi Suzuki's view that every child is born with ability, and that man is the son of his environment. According to Dr. Suzuki, a world-renowned violinist and teacher, the greatest joy an adult can know comes from developing a child's potential so he or she can express all that is harmonious and best in human beings. Students are taught using the mother-tongue approach.

Book sold separately.
Features
This CD complements the Suzuki Violin School Volume 5 Revised Book
CD recorded by William Preucil, Concertmaster of the Cleveland Orchestra
Piano accompaniments performed by Linda Perry