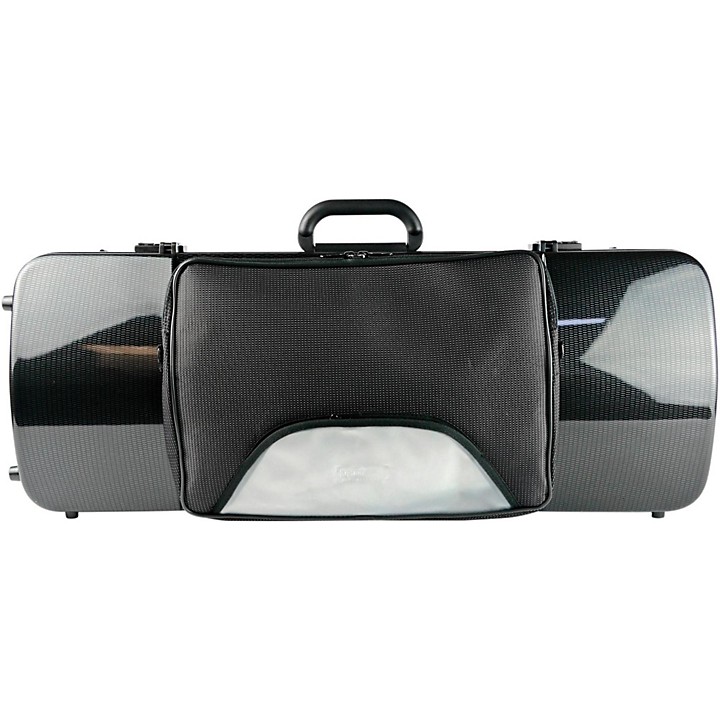 Stylish and rugged with large pocket.
Keep your favorite viola safe with the 2202XL Hightech Large Adjustable Case. With an exterior triple-ply shell made of ABS, Airex foam, and another type of ABS and an inside with injected foam cushions that totally suspend your viola, you will be able to travel to an fro without any worry of big bumps or drops harming them in any way. The case includes four bow holders and a "Kun" style shoulder rest, as well as a removable accessory pouch. It's also easy to carry with two side handles and even backpack straps too, but when you reach your destination, you can leav it standing on it's end thanks to antislip and antiwear rubber patches..


Specifications
Interior dimensions
Total Length: 30"
Body Length: 16.9"
Upper bout: 11"
Lower bout: 11"
Exterior dimensionsWeight
Features
Interior
Suspension of the instruments on injected foam cushions
Removable accessory pouch
4 bow holders
Strap for a "Kun" style shoulder rest
Length adjustable to 17"
Maximum bottom width: 10
Exterior
Shell made of the Bam Hightech technique: a triple-ply structure made of high performance materials (ABS, Airex foam, another type of ABS)
Outstanding protection and ultralight weight
Two comfortable neoprene antislip backpack straps with security screw hooks
Two combination locks
Side handle
Subway handle
Male/female airtight seal
Antislip and antiwear rubber patches on the bottom outer shell
Large external pocket: 16.5" x 12" x 1"