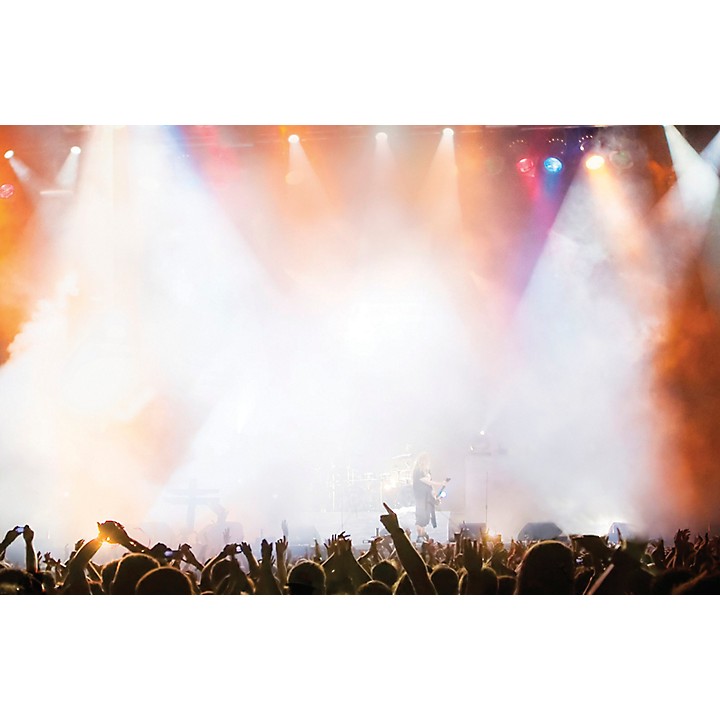 High-grade fog juice with long hang time for a whiteout effect that lasts.
Professional "whiteout effect" formula with highest percentage of active ingredient for Black Label. Produces initial whiteout burst that disperses into extra-long hang time haze effect. Maximizes output from professional water-based fog machines, uses less fluid to generate high-density effect in venue. This Pro Whiteout Fog Fluid is glycerin free.

Black Label fog and haze fluids provide a variety of high-impact effects for your next party, light show, stage production, band gig or haunted house. Black Label's formulas are optimized to ensure your effects are consistently bold, vibrant and safe. These formulas use certified U.S. pharmacopeial-grade active ingredients for superb consistency and reliability. Whether you're producing a dense wall of fog or low-lying, eerie ground effects, Black Label's competitively priced fog and haze juices have you covered.
Specifications
Color/Transparency: 5
Hang Time: 5
Dispersion: 5
Dissipation: 5
Locations: Indoor/Large Venue/Outdoor
Machine Compatibility: 700W+ Water-Based Fog Machine
Features
Fog and haze juice with formulas optimized for special effects

Ideal for large parties, stage productions, haunted houses and light shows
Made with U.S. pharmacopeial-grade ingredients for consistency and reliability
Made in the U.S.A. to ISO 9001 standards; 100% traceable
This is the 5-gallon option