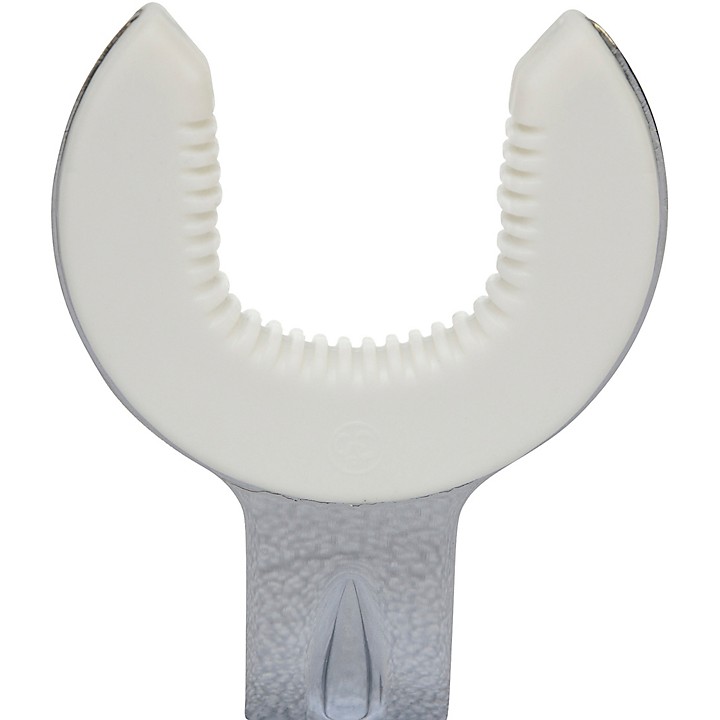 Safely displays your guitar on the wall, making it a piece of art.
Elegant. Strong. Safe. D&A's Grip wall hanger has an elegant design that blends into any environment gracefully. Imagine your favorite instrument on the wall in your studio, your office or living room, knowing that the alloy steel construction easily carries the weight of any instrument.

Strong
Inspired engineering and alloy steel framework gives the Grip wall hanger the ability to support the weight of the heaviest instrument. Superman strong!

What's in the mix?
All contact points use TPE polymer (Thermal Plastic Elastomer) that never damage your guitar or bass. Your finish - even nitro - is safe.

No-slip grip
No way your guitar or bass ends up broken on the floor with D&A's Grip Friction System.

Dark or Light
The Grip wall hanger comes in an all black or white/chrome version – whatever suits your instrument, walls or furniture the best. Regardless of color, the safety is the same!

Set for life
D&A has confidence in their products. So, they have your back. For good with a lifetime guarantee.

Features
Designed to easily support the weight of your heaviest acoustic guitar or bass
Grip Friction System uses optimally spaced teeth to maximize grip on virtually any guitar
Plastic TPE covers all points of contact and make it safe for all guitar finishes