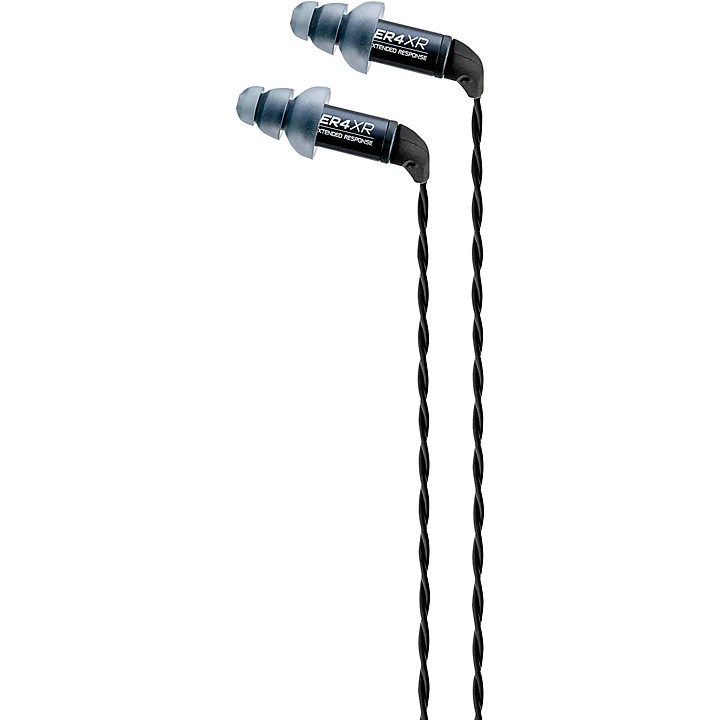 Music lovers everywhere will appreciate exceptional sound quality and high fidelity.
Over 30 years ago, Etymotic invented noise-isolating, in-ear earphones. Etymotic's original design, developed for auditory research and hearing testing, used balanced armature receivers and established these speakers as the gold standard for high-definition, in-ear earphones. ER4 earphones were the first high-fidelity, noise isolating in-ear earphones to use this technology in a consumer earphone, and are recognized as the world leader for response accuracy to which all other earphones are compared.

The ER4XR modal provides uncompromising accuracy in the midrange and high frequencies, but gives extra presence in the lower end.
Specifications
Frequency Response: 20 Hz - 16 kHz
Transducers: High performance, balanced armature micro-drivers
Noise Isolation: 35-42 dB
Impedance (@1kHz): 4XR (45 Ohms) 4SR (45 Ohms)
Sensitivity (@1 kHz) SPL at 0.1v: 4XR (98 dB) 4SR (98 dB)
Maximum Output (SPL): 122 dB
Cable: 5 ft Detachable
User Replaceable ACCU-Filters: Yes
Warranty: 2 Year Manufacturer's
Custom-Fit Option: Yes