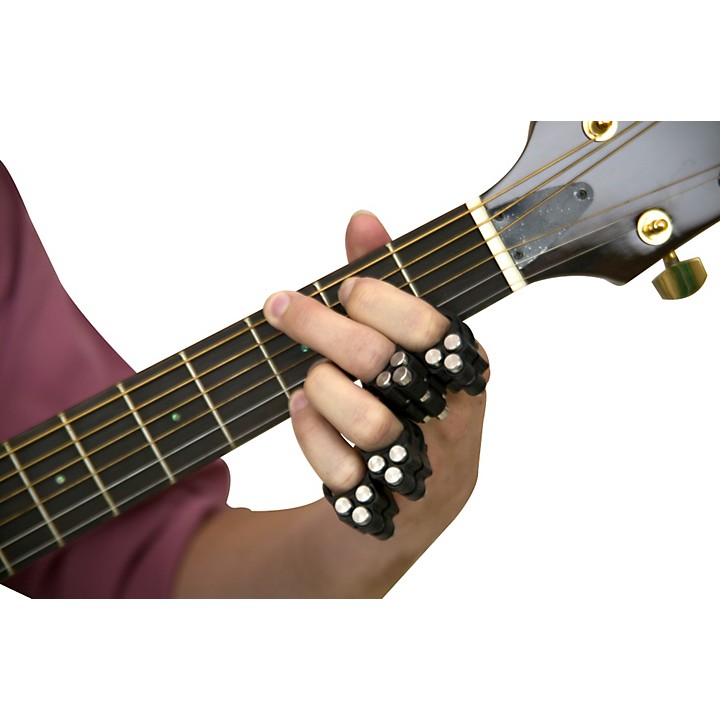 Give your fingers a workout and become a better player.
This Fingerweight set includes 5 adjustable rings and 15 stainless steel weight rods, a storage pouch and instructional video. The rings can be positioned on the fingers in two different ways, and the weight can be adjusted from 10 grams to 30 grams on each finger.

Fingerweights increase speed, dexterity, endurance, and control for all players on all instruments. Designed specifically for musicians, the rings fit comfortably on any size finger and are worn during practice and pre-performance warm-up. Fingerweights target the extensor and flexor muscles, the tiny muscles that open and close the fingers. The extensors (speed muscles) determine how quickly the musician can move from one key or string to the next. The flexors close the fingers and are essential for purity of tone.
Features
15 stainless steel weight rods @ 10 grams each
5 FingerWeight musician rings
Leatherette drawstring storage pouch
Instructional DVD
Comprehensive exercise program