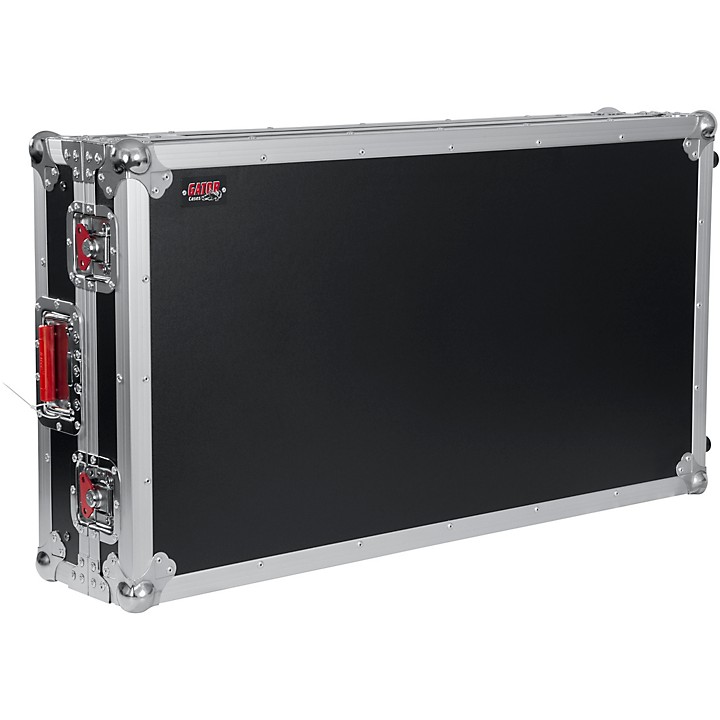 High-quality commercial-grade hardware.
Designed to fit Pioneer DDJ-SZ/RZ DJ controllers precisely, this rugged ATA-style road case gives your valuable equipment uncompromising protection against the rigors of gigging and touring. Not only will the G-TOURDSPDDJSZRZ road case keep your Pioneer DDJ-SZ or DDJ-RZ controller safe and operating in peak form, the classic ATA flight case styling gives your setup an instantly recognizable look of polished professionalism. With a built-in sliding laptop shelf and smooth-rolling wheels, this pro-grade road case is the epitome of convenience. The G-TOURDSPDDJSZRZ will be a welcome accessory for any mobile DJ who regularly performs at night clubs, lounges, private parties and weddings.

The G-TOURDSPDDJSZRZ road case is designed to withstand whatever punishment you can give it, thanks to its heavy-duty build. It features tour-style plywood wall construction with a durable exterior laminate and steel-ball corners. Recessed, spring-loaded steel handles make the case a snap to carry, while rugged steel butterfly twist latches are also recessed.

Thick, dense EVA rubber inside the G-TOURDSPDDJSZRZ road case keeps your Pioneer DDJ-SZ or DDJ-RZ snugly in place and protects it from shock. When it's time to take the stage, a removable front panel gives you access to your controller's inputs and headphone jacks, while integrated cable ports keep things organized and looking professional.

Features
Rugged, tour-grade construction
High-quality, commercial-grade hardware
Designed specifically for the DDJ-SZ and DDJ-RZ DJ controllers
Thick EVA interior foam for ultimate protection
Sliding laptop platform