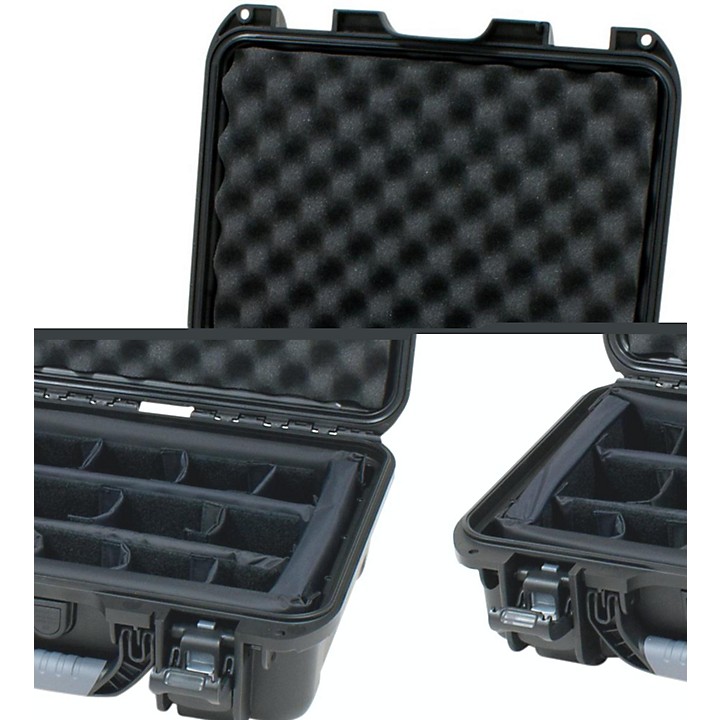 Impact-proof, dustproof and waterproof case with divider system for A/V gear, electronics and optical lenses.
The GU-1510-06-WPDV case from Gator is a lightweight, injection-molded case made with an impact-proof lightweight NK-7 resin and a divider system interior that allows you to customize the interior to properly protect your audio/visual and electronic equipment or optical lenses. This pad-lockable case also features an Easy Release Powerclaw latching system and a soft grip comfort handle. It is waterproof and dust-proof. Interior dimensions are 15" x 10.5" x 6.2".
Specifications
Interior Dimensions
Interior Length: 15"
Interior Width: 10.5"
Interior Height: 6.2"
Exterior Dimensions
Exterior Length: 16.7"
Exterior Width: 13.40"
Exterior Height: 6.8"
Exterior Weight: 5.8lb.
Features
Carry case for audio/visual recording equipment, electronic equipment and optical lenses
Water and dustproof with IP 67 certification
ATA-300 certification
Impact-proof lightweight NK-7 resin
Easy Release Powerclaw Latching System
Soft grip comfort handle
Pad-lockable
Mil-STD-810F Immersion Test Certified
Divided System interior