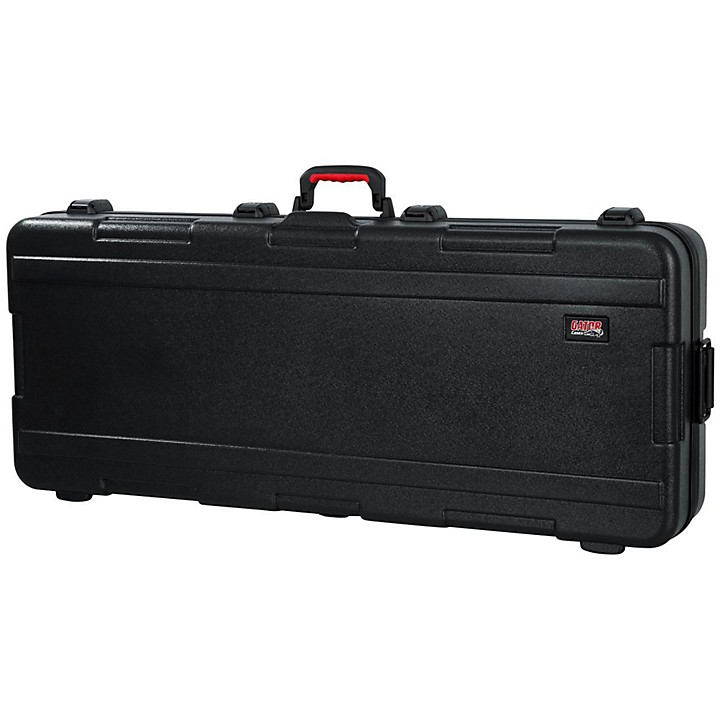 Lightweight hard case for all sizes.
This lightweight and rugged keyboard case is suitable for touring, especially if you don't want to drag a full road case around. The Gator TSA ATA Molded case is remarkably secure. In order to break through the side of one, you'd need to incur a very dramatic impact. In most environments, this case is plenty of protection, made from molded polyethelyne, and it's equipped with TSA-approved locking latches, which makes traveling by plane, a no-hassle, stress-free experience.
Even if your touring is more localized, you want more protection than a gig bag, and this Gator TSA ATA series gets it done and does so in a remarkably lightweight solution. There are four sizes to choose from to fit the most common-size keyboards. All sizes come with wheels except the 49-key version.
Features
Fits most keyboards of its key count
Nearly indestructible polyethylene construction
Two TSA approved locking latches, ideal for air travel
Unique wedge and block design for interior customization
Ergo-grip comfort handle and spring-loaded rubber grip tow handle
130-lb. weight capacity
Surface-mounted impact diversion latch housing & red release trigger
Black powder coated hardware and continuous valance