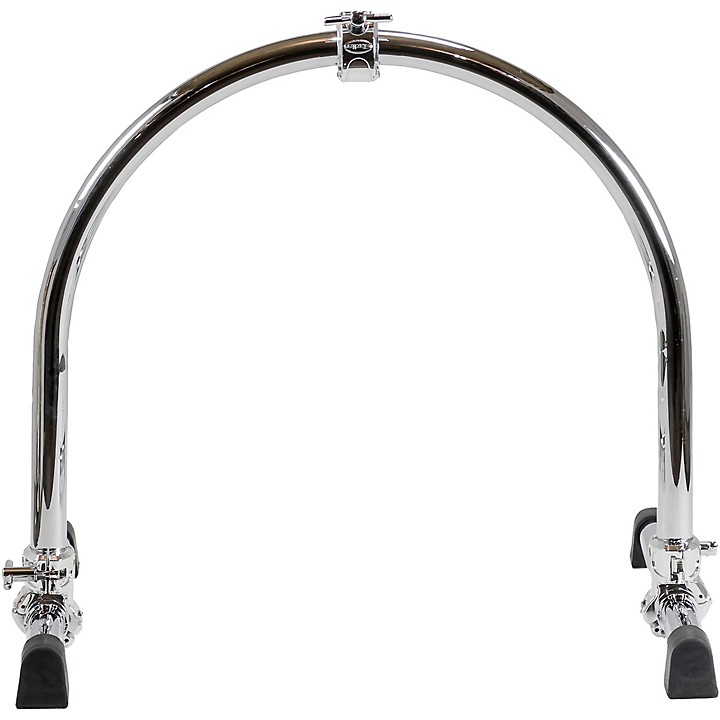 Unique mounting system for building your own electronic kit set-up.
The Gibraltar Stealth Docking Station Frame lets you to easily build your own electronic kit setup or your own custom acoustic setup. The docking station frame features a unique U-shaped bar that creates a stunning visual for any kit while also offering unlimited posting and mounting. This low-profile mounting system eliminates tripod clutter and omits two of the cross connector clamps a traditional front rack uses, which makes it lightweight and easy to transport. One standard multi-clamp is included.
Specifications
Height: (inner dimension) 24.75"
Width: (inner dimension) 24.25"
Features
A mounting frame for players looking to upgrade from their stock electronic drum rack or mount an acoustic kit
U-shaped bar designed to discreetly contour the shape of a 22" bass drum
Easily mounts 1 rack tom, 2 crash cymbals and a ride cymbal
Use with other Gibraltar parts to customize and add more drums and cymbals
Low-profile and removes clutter from tripods on the floor
Lightweight and easy to transport