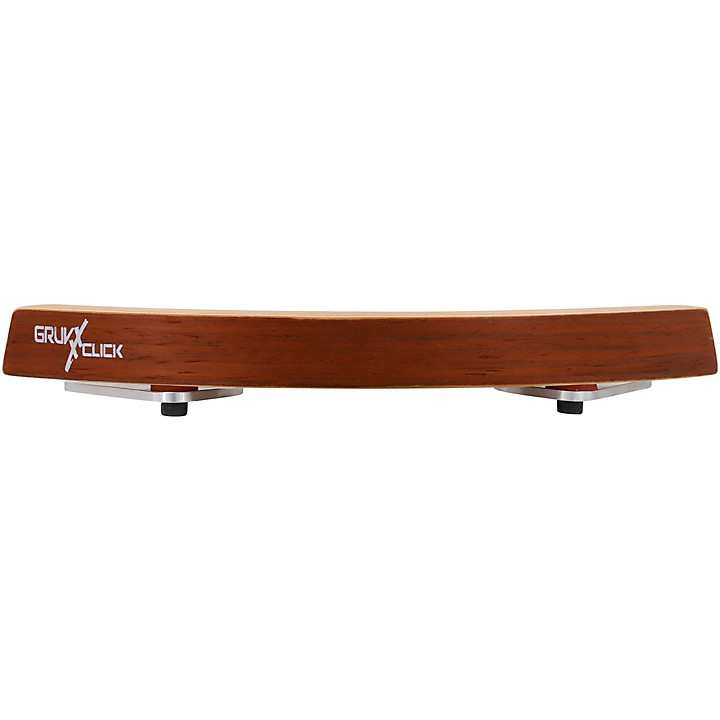 Consistent execution on any drum.
The brain child of both Miller and Detamore, Gruv-X launched it's first product line in November of 2020, with the "X-Click, Extreme Cross Stick Percussion Accessory". The Gruv-X, X-Click, is a completely new approach and a technological advanced instrument. The X-Click is a hybrid formula of 24-plies of American rock maple and copper in a trapezoid shaped body, with a proprietary new design for mounting, called the "Mono Mount".

This revolutionary design gives expanded volume and boosted low-frequencies to the cross stick sound on any drum. This helps the cross stick tone with execution consistency and also gives it a better "nominal listening value" (or common volume) to the snare drum backbeat sound. This helps audio engineers by eliminating the need to ride the snare drum mic channel, live and in the studio. The Mono-Mount fits drums from a 10" 6 -lug, to a 15" 8-lug and everything in between.
Features
24-plies of American rock maple and copper
Trapezoid shaped body
"Mono Mount"