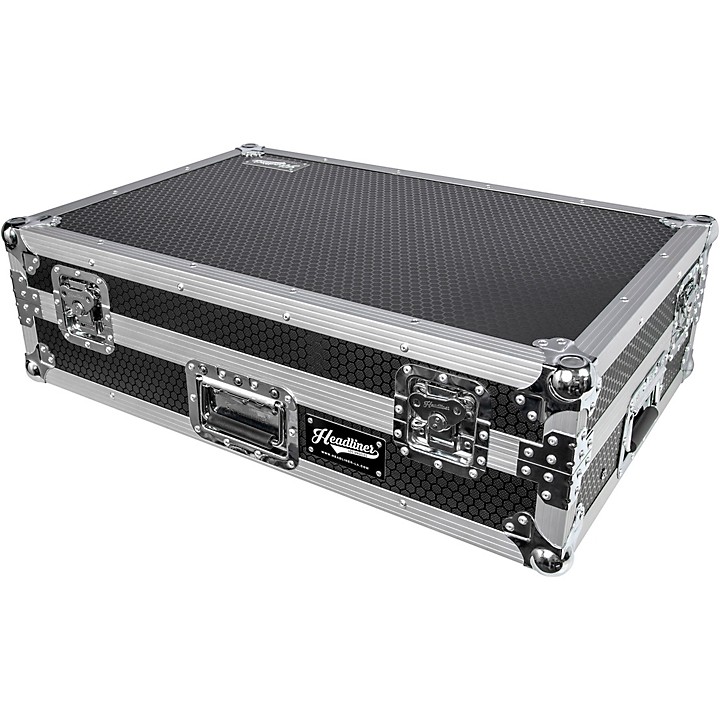 Transport your RANE ONE DJ controller in first class with a specially designed flight case.
The Headliner Flight Case for RANE ONE with Laptop Platform and Wheels is a rugged yet stylish road case designed specifically for the RANE ONE DJ controller. Headliner flight cases are built to withstand the rigors of life on the road. Whether traveling by land or air, this heavy-duty flight case is guaranteed to offer maximum protection for your gear. Built with a rugged hexagon laminate exterior and a high-density foam lined interior, it also features stackable steel ball corners, aluminum profiles, recessed spring-loaded padded handles and butterfly latches with padlock staples. Additional features include an easy locking tongue and groove lid, ample interior space for cable management, heavy-duty rubber wheels and rubber feet to keep the case stable while in use. The locking glide-top laptop platform has a convenient cable access port with locks to keep your gear in place.
Specifications
Interior dimensions: 26.5" x 13.6" x 4.9"
Exterior dimensions: 30.75" x 20.5" x 9.6"
Weight: 32.5 lb.
Features
Custom-fit road case for the RANE ONE DJ controller
3/8" Plywood with rugged hexagon laminate construction
Gliding laptop platform with laptop straps and cable access port
Heavy-duty rubber wheels and feet
Large stackable steel ball corners
Recessed spring-loaded padded handles
Recessed butterfly latches with padlock staples
Easy locking tongue and groove lid
1" High-density foam interior lining
Silver/chrome hardware
Detachable front access panel for easy setup