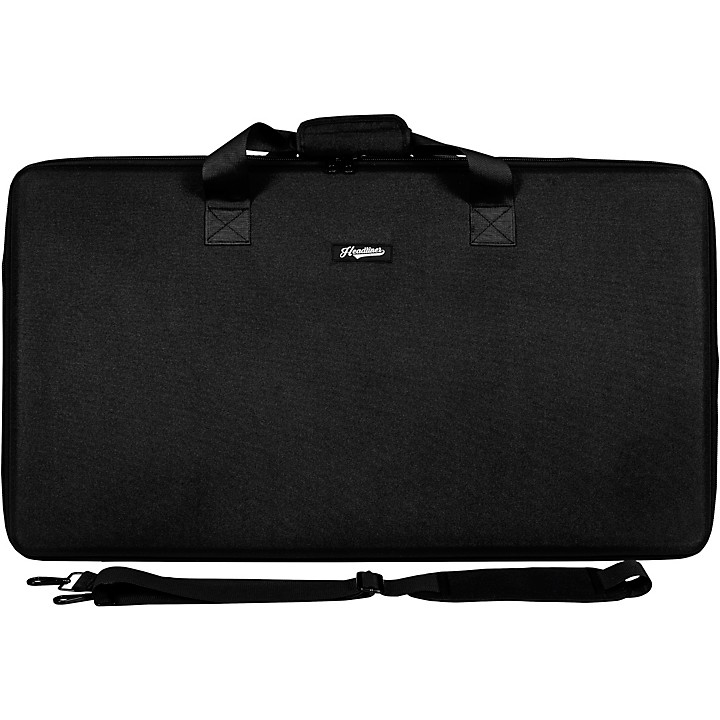 Protective carrying case for the DDJ-REV7 DJ controller.
This Headliner Pro-Fit Case is specifically designed to hold the Pioneer DJ DDJ-REV7 DJ controller. Made from a lightweight molded EVA shell with polyester lining, it provides the perfect balance of protection and portability for professional DJ equipment. The Headliner Pro-Fit Case for Pioneer DJ DDJ-REV7 comes with removable eggcrate foam under the lid and protective corner foam that will ensure an extra layer of safety for all knobs, encoders and buttons when packed. For the ultimate protection, a Decksaver cover fits in the case by simply removing the eggcrate foam. With a comfortable carrying handle and shoulder strap, this case lets you take your gear on-the-go with style.
Specifications
Interior Dimensions: 30.3" x 16.73" x 3.24" (with foam blocks: 28.82" x 15.05" x 3.24")
Exterior Dimensions: 31" x 18" x 3.75"
Weight: 5.2 lb.
Features
Lightweight molded EVA exterior shell with water-resistant polyester lining
Removable eggcrate foam under lid
Corner foam blocks for additional protection
Accommodates super strong polycarbonate Decksaver covers
Incorporates hefty zippers and comfortable carrying handle
Removable shoulder strap with metal hooks and latches
A genuine fit for your Pioneer DJ DDJ-REV7