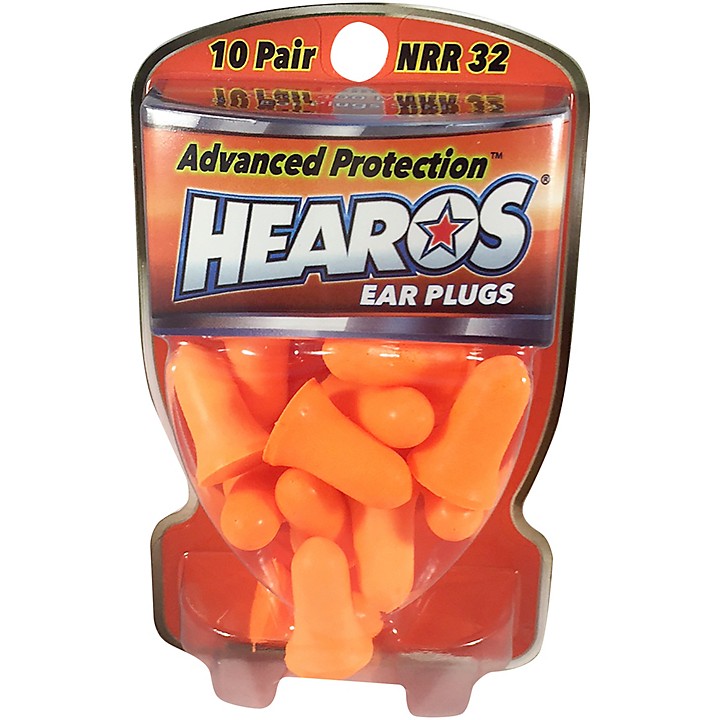 With a Noise Reduction Rating of 33, these soft ear plugs will help save your ears without ruining your listening experience.
When you require a high degree of hearing protection or noise reduction, there's no need to look any further than the HEAROS Xtreme Protection Series. These special little ear plugs were introduced by HEAROS in 1998, and, for nearly 20 years, have been a national super seller on and offline.

HEAROS Xtreme Protection Series Foam Ear Plugs are proudly made in the USA of a proprietary formulation of polyurethane foam. The ear plugs have been tested and certified to provide the highest Noise Reduction Rating of 33 decibels. HEAROS Foam Ear Plugs can be used for all noise reduction and hearing protection purposes.

Features
Silky smooth, super soft proprietary formulation of polyurethane foam for an ultra premium user experience
Popular tapered shape with flat back
Easy to insert and use
Comfortable roll down slow recovery foam gives user time to properly insert ear plugs and achieve the best, most comfortable fit every time
Certified hearing protection – Noise Reduction Rating 33 decibels
Hypoallergenic
Disposable and recommended to be discarded as soon as dirt or wax accumulates on the ear plugs
Perfect for all of your hearing protection needs such as concerts, loud events, gun shooting