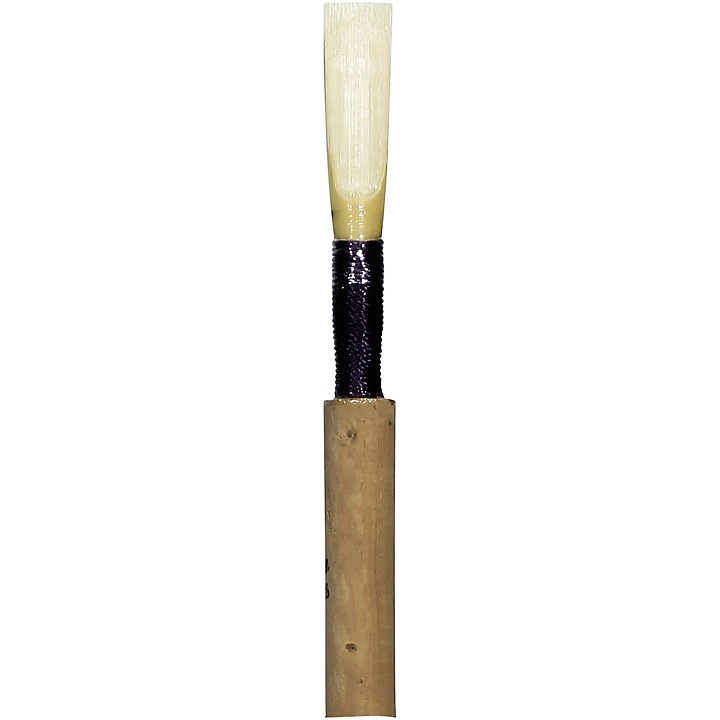 Adjusted to exact pitch, throughout the range.
The Artist Series Oboe Reed is meticulously handcrafted to exacting standards for oboists seeking a reed capable of nuanced expression and tonal finesse. Made from the highest quality cane and precision crafted using time-honored techniques, this professional-grade reed produces a warm, focused tone across all registers of the oboe. Its medium-soft spine and heart combine flexibility and stability for a balanced, responsive reed that enhances the oboe's innate singing quality. The Artist Series Oboe Reed's refined yet robust nature makes it an ideal choice for solo, chamber, and orchestral playing. The Artist Series Oboe Reed delivers a peerless playing experience for oboists dedicated to their craft.


Hand-Selected Cane and Artisanal Craftsmanship
The Artist Series Oboe Reed begins with premium-grade cane stalks that are hand-selected for density, straightness and uniformity. Skilled artisans then handcraft each reed through a labor-intensive process requiring years of training to perfect. From splitting and gouging the cane to shaping, tying and finishing the reed, meticulous care and an artisan's sensibility are applied at each step to achieve ideal proportions, balance and response for professional-level playing.


A Reed for Nuance and Expression
The Artist Series Oboe Reed produces a warm, centered tone that allows for a high degree of control and nuance. Its medium-soft spine provides flexibility while maintaining stability, enabling oboists to shape phrases with subtlety and expression. The reed's robust heart further enhances tonal focus and core, with minimal resistance for a free-blowing feel. The result is a reed that augments the singing quality of the oboe and inspires creative freedom.


Versatile and Long-Lasting
While optimized for the demands of solo, chamber and orchestral performance, the Artist Series Oboe Reed's balanced response also suits the oboe for a variety of musical genres. And thanks to the highest quality materials and handcrafting, this professional-grade reed provides longevity not found in mass-produced reeds. Oboists can enjoy weeks of peak performance before gradual softening occurs, with consistent quality and minimal need for adjustment over the reed's lifetime.