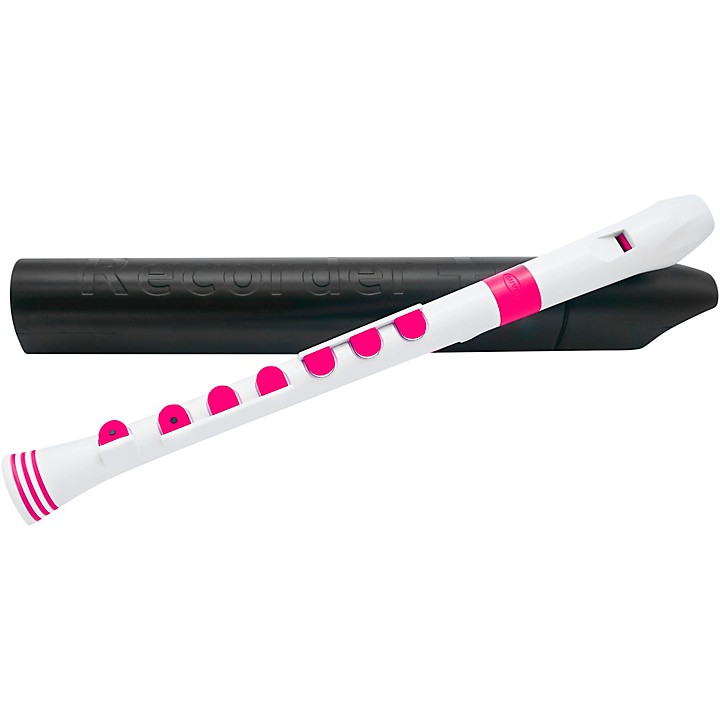 Easier and more fun to play.
The Nuvo Recorder+ is a soprano recorder that is easier and more fun to play than a traditional recorder. Due to its unique silicone key system, the Recorder+ is less likely to screech than a traditional recorder and it has a warm mellow tone. The key system enables beginners to progress more quickly which provides the inspiration to continue the musical journey.

The Recorder+ has standard fingering so any recorder tutor book or other tutorial media can be used.

The Recorder+ is 100% waterproof so it can be washed in hot soapy water and it is available in 7 fun color options. It also has an adjustable thumb rest and removable rings which can be used as rewards for reaching learning milestones.

Features
Unique Silicone Key System
Easy to Cover Holes Larger Tone Holes
Mellow Sound Modern
Fun Styling in 7 Color Options
Adjustable Thumb Rest for Comfort
Durable Construction
Hard Plastic Case
Plays 2 Octaves
Fully Chromatic
Three Removable Reward Rings
Fingering Chart Included
100% Waterproof
Easy to Clean
German Fingering